Company News
How about silicone lunch box?Will it be helpful when you have lunch?
Publish Date: 2017-07-10 Click: 944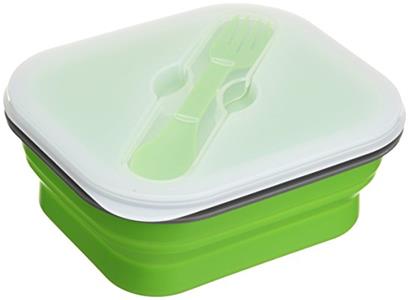 Nowadays, the lunch boxes that appear on the market, though multifarious, have everything. Before the mainstream is nothing more than two kinds, one is plastic, and one is stainless steel, but the two kinds of health risks are quite a few, now popular use silicone lunch box. When we started using plastic, and we were young without money, thinking that cheap is good, but with it, a large plastic flavor. Later, the use of stainless steel, and listen to hearsay, now a large number of stainless steel products, the content of heavy metals are exceeded.
Up to now, I've started working and have fast food every day at work. Now the health risks of fast food, and do not say, but expensive, 15 -20 blocks of fast food, dishes are common, as a result, almost more than 30, 40 pieces of spending one day, for just entering society novice, it is spending a lot of money. How can I solve the problem of taking food with me? USSE brand silicone lunch boxes are very fashionable and attractive. The food is divided into compartments and the cleaning is convenient.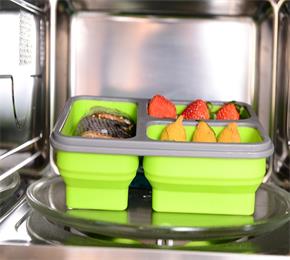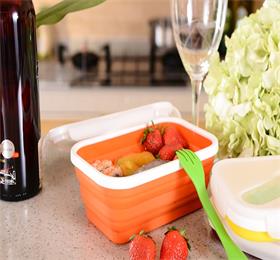 The use of silicone lunch boxes and meals is a good idea for many office workers, whether in terms of food hygiene or economic savings. But can silicone lunch boxes be used? I heard it was made of high quality silicone material and passed the certification of FDA and SGS. Non-toxic, no odor, dust resistance, durable, impermeable, easy to clean. It is safe to use in ovens, microwave ovens, dishwashers and refrigerators and meets environmental standards. The baby's nipple is made of silica gel, 100% food silicone, green, high temperature, and can be used again and again for 10 years.
For a long-term office worker, it is very inconvenient to bring the rice. With more plastic, or not so good, have a taste. The image is especially deep. The lunch box used in junior high school is hard in winter and breaks when it falls. USSE brand silica gel lunch box is very attractive, the food is divided into compartments, which can be folded without occupying space, so it is convenient to carry out.
USSE silicone rubber factory silicone lunch boxes, rice can be lattice folding, food lattice, color is very bright. Because silicone material because it can withstand 40 degrees below zero invariant crisp, 230 degrees high temperature deformation, when you get out of the freezer frozen layer can be placed directly into the microwave oven hot meals, its temperature is quite strong ability to bear. However, compared with the glass material, it is unable to withstand such ice fire baptism, it is explosive. The biggest highlight of the silicone lunch box, I think, is still its folding function. After dinner, fold up like a book so thick, and directly into the bag, you can squeeze the bus, and do not occupy a place.
For more information, why not contact Hanchuan online service:
please login in: http://www.hcsilicone.cn/articles/info.html
Skype: caiyuan991