Company News
BWH company ordered our silicone handbag from hanchuan Ltd
Publish Date: 2014-07-24 Click: 3294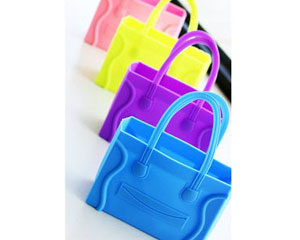 BWH cooperateed with HANCHUAN in 2013 for siicone ice mould maker etc. The silicone handbag ordered by them are required cheap prices but with fashion style. They like new design very much and always have secrect requirement on product environmental performance.
It has become a leading company in this field in recent years with support of our customers and its unremitting efforts.
Nowadays, the siicone ice mould maker in the market are without artwork innovation, ony with different print pattern. Hanchuan develop new artwork of such silicone handbag in June of 2014, that is to vulcanize silicone togher with printed cloth. Such artwork are agreed by many customers in overseas, the orders from Europe, USA and Janpan have passed 10,000/pcs.
This ice cube tray is to print multi-colors in cloth and then vulcanize the cloth and silicone together perfectly. Like this, silicone handbag can be with any multi-color pattern, and the anti-slip effect is also better.