Company News
How about USSE brand silicone placemat silk screen? European and American coffee shop's unanimous choice.
Publish Date: 2017-06-28 Click: 646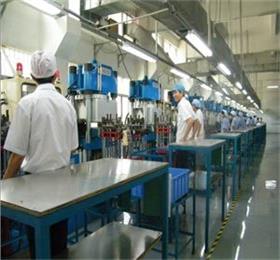 According to statistics, Guangdong silicone mat market share of the largest region in recent years, accounting for 62% of the country's share, 34% of the world's silica gel meal pads, which are from Guangdong region. Guangdong silicone meal pad professional manufacturers are concentrated in Dongguan and Shenzhen, from the silicone placemat screen printing technology point of view, or Shenzhen Hanchuan industrial silicone factory strength.
From around the manufacturing technology of silicone mat manufacturers, product design and mold manufacturing is not the most difficult, the most difficult is the screen printing technology, is a silicone mat surface pattern printing technology, a lot of silicone manufacturers can not guarantee the quality, especially in Europe and Japan customer requirements are very high, most printing technology can not meet the silica gel factory European and American customers. Hanchuan industrial 15 years of professional design and manufacture of silicone mat, exported to Europe and Japan and other more than 100 countries, 86% silicone mat are exported to Europe and the United States market, especially the screen printing technology silicone mat.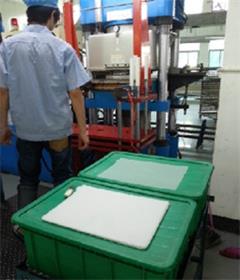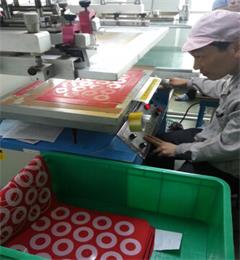 American luxury hotels, cafes are now using silica gel table mat, attaches great importance to silicone placemat silk screen technology. Been using PC plastic materials Macarons pad, silicone material high temperature, anti slip, shockproof, easy cleaning, durability and other characteristics, making it more extensive scope of application. The American coffee shop custom silicone mat 90% requirements are simple and practical, the price not too expensive; Starbucks coffee shops generally require a creative, the price is not the most important, while the European customer requirements design design to compare the trend, especially the screen printing process requires an annual innovation, can accept your price point.
The American coffee shop design is relatively simple, silicone placemat silk printing is generally 1-3 colors can be customized, and European design is relatively complex, generally in more than three color printing color, more complex but very fashionable, in the material aspect of American coffee shops are generally FDA silica gel can be, and European customers generally require LFGB silicone material. Only the cost of silicone material is 20% higher, so European importers can only improve the market price if they are constantly innovating in process, otherwise, they can not win the competition.
For more information, why not contact Hanchuan online service:
please login in: http://www.hcsilicone.cn/articles/info.html
Skype: caiyuan991