Company News
When did silicone ice ball start its popular use?
Publish Date: 2017-06-27 Click: 443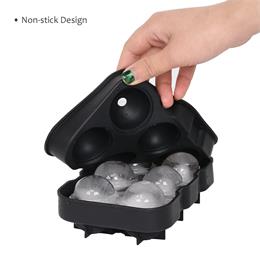 Silicone ice ball market has been popular for more than 5 years, then more and more popular with consumers, especially in Europe and America consumers, they are very fond of watching the game, but also like to drink beer. In the process of watching the game, enjoy drinking beer with spherical ice is a very warm and romantic. Hanchuan silicone ice ball is silica gel mold industry launched the first ice hockey ball, Europe and the United States now of silicone products life growing demand increased year by year, every family all cannot do without silicone products life, and to maintain 15% annual growth rate.
These exports of European and American countries silicone ice ball products through which certification test? Usually, these environmental life products silicone material, including silica gel ice ball, silica gel Table mat and so on, which are in line with the United States FDA food safety testing, otherwise it is not allowed to export to the United States, compared to the EU countries, is required by the quality inspection of LFGB. Especially silica gel, ice hockey, silica gel meal pad and food related silica gel life products, must meet 100% use food grade silicon collagen material, 100% to do two vulcanization, so as to guarantee the quality of silica gel life products.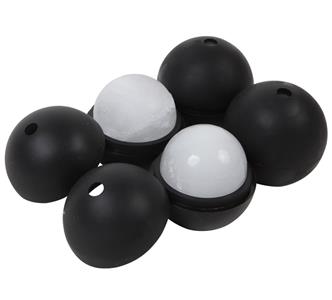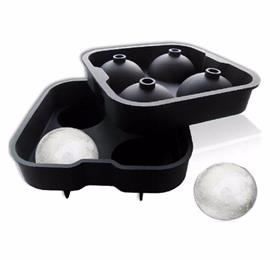 In fact, the silicone ice ball mold is also one of the silica gel ice box series products, but the shape and the structure design are different. Frozen ice is a spherical silica gel, now more and more ice hockey fan favorite, especially major ball games, such as the world cup, fans watching the game colleagues, while drinking beer and ice hockey very passionate. Silicone ice ball design and manufacture than ordinary silica gel ice lattice mold is a lot of complex, mainly to pay attention to water leakage problems. And the hardness of silicone material is not the same, very particular about. The mold surface also has special polishing treatment.
Hanchuan silicone ice ball was originally launched in 2010 the silicone ice mold products, through the design and experience of years of accumulation, Hanchuan factory has a style of silicone ice balls, which are more and more rich and colorful, not only in the shape of the original spherical ice ball was changed, and closer to the hearts of consumers, for consumers is not only more emotion is icy.
For more information, why not contact Hanchuan online service:
please login in: http://www.hcsilicone.cn/articles/info.html
Skype: caiyuan991