Company News
Canada business order silicone honeycomb pad, what about its shape and colors?
Publish Date: 2017-06-20 Click: 806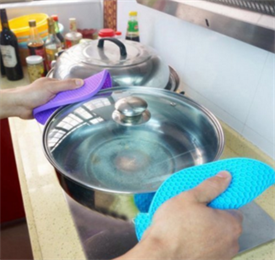 An importer of hotel products in Vancouver, Canada, sees a silicone show at the 2016 Canton Fair in October. In fact, this customer came to the exhibition to see three times, focusing on USSE brand, a silicone honeycomb pad. The Vancouver businessmen come to Canton Fair for the purpose of purchasing environmentally friendly daily articles for chain hotels and partners. Honeycomb pad is what they have seen in other exhibitions before, and this exhibition has repeatedly looked at this silicone honeycomb pad, detailed understanding of the design and features of the product.
Hanchuan silica gel factory USSE brand silicone honeycomb pad what is the use of it? The main function is to heat insulation, the main range of use is on our table. The tables are generally not solid wood, mostly glass or marble, so they need good protection. It makes us can be assured of hot meals or tea on the table, don't worry about the table burst. The bowls and plates in your own home are big and small, so the size of the honeycomb mat is different. Cellular silicone pad use is very wide, can be used in oven, refrigerator, microwave oven, disinfection cabinet, dishwasher, washing machine, restaurants, hotels, cafes and other entertainment venues, can also be used for Home Furnishing kitchen etc..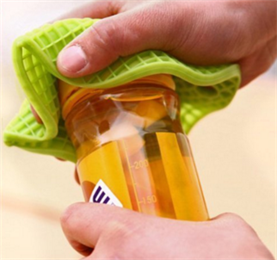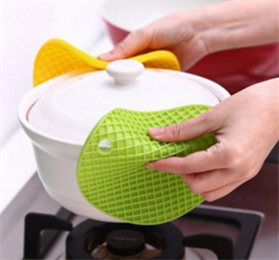 After repeated exchanges with Vancouver merchants in Canada, Hanchuan silica gel business learned that they ordered more than $12 million per day in mainland China, of which silicone products were planned for the first time. Before that, they had seen the silicone insulation pad produced over there in Zhejiang and felt the quality was not very good. Then look at our Hanchuan silicone factory provides these honeycomb pad model, I feel good, the price is slightly more expensive than the Zhejiang factory, but the product texture is very good.
By bargaining with the guests several times, the Canadian merchant finally identified two silicone honeycomb pads, one for the round and the other for the square. The two plan order 20 thousand pieces, but also design packaging, two silicone honeycomb pad in four colors, requirements comply with the EU LFGB test standards. When delivery, guests will arrange to entrust third party inspection, the sample needs to be tested to produce mass. Hanchuan silica gel factory design and manufacture of silicone honeycomb pad 15 years experience, exported to Europe and America and Japan and other more than 100 countries, products 100% through two times vulcanization.
For more information, why not contact Hanchuan online service:
please login in: http://www.hcsilicone.cn/articles/info.html
Skype: caiyuan991