Company News
French wholesalers order table silicone insulation pad, Carrefour to buy three sent a promotion!
Publish Date: 2017-06-08 Click: 704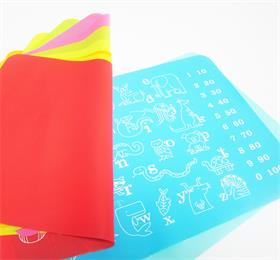 In May 2017, French import wholesalers, through the Google search table silicone insulation pad and find the Hanchuan industrial silicone placemats official website, through the foreign trade business with us Linda exchange, plans to order a batch of table mat products, LFGB food grade silicone material. Table Linda recommended several heat insulation pad to the French customers, the customers are not very satisfied, then we develop a new heat insulation pad, the table silicone insulation pad is mainly supply the Carrefour super special offer for sale.
Hanchuan 15 years of design and manufacture of table silicone insulation pad, thousands of styles, exported to Europe and Japan and other more than 100 countries, especially in the table insulation pad printing process equipment complete, comprehensive technology, leading the industry trend of silicone mat! Before, Hanchuan industrial exports more than more than 40 French customers, more than 8 years of cooperation, there are 6 customers. Every year we import USSE brand of silica gel meal pad, silica gel insulation pad and other silica products for more than 2 million U. S. dollars.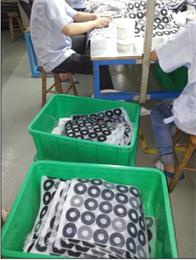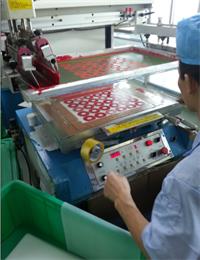 This time, the French import wholesalers and Hanchuan cooperation is not the first time, we developed and designed for customers this trend of the table silicone insulation pad. This table insulation pad by a combination of some circles, very artistic, especially the silk screen process requirements are particularly strict, can not have any flaws. French customers ordered 40 thousand pieces of this table silicone insulation pad, plans next month in the Carrefour super special offer for sale, in order to cooperate with the customers of promotional activities, Hanchuan industry has also developed a silicone coaster at cost price to supply the French importer. And they suggest "buy three get one" in Carrefour, is to buy three table silicone insulation pad send silicone coaster activities to attract more consumers desire to purchase.
For more information, why not contact Hanchuan online service:
please login in: http://www.hcsilicone.cn/articles/info.html
Skype: caiyuan991