Company News
High temperature without uplift, with ring positioning Macarons silicone pad!
Publish Date: 2017-05-24 Click: 695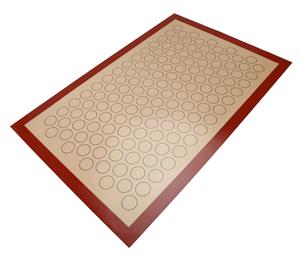 Maybe when you're making noodles at home, you'll find the home panel is not very easy to use and even inconvenient to use. For example, when knead the dough, chopping board always slip on the table; when the pizza, how to put it into his tray was always sure. If you still worry about the above situation, the USSE brand recommended macaron silicone pad high temperature slip to you.
Our factory Hanchuan silica glass fiber reinforced insulation antiskid performance Macarons silicone pad long exported to Europe, Japan and other more than 100 countries, products by Swiss standard SGS, according to the detection by stringent FDA standards and food standards of Germany and the EU food standards LFGB. Products non-toxic, no odor, the sale of worldwide prosperity, but also for many well-known global food silicone pad company oem.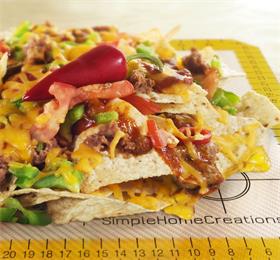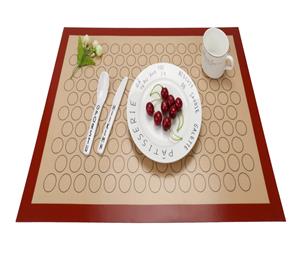 Baking with macaron silicone pads are generally made of food grade silicone, a variety of colors, shapes and patterns. Some silicone pads, as well as scales and sizes, may be used to aid in the process of baking. The baking silica gel pad has the characteristics of small size, light weight, high temperature resistance, good antiskid performance and convenient cleaning. The utility model is a convenient and practical tool for baking. USSE brand silicone pad each piece to support independent packaging, suitable for baking, kneading, anywhere, can hold the table, still.
Hanchuan silica gel factory USSE brand Macarons silicone pad on the oven to bake a cake, cookies, sugar art has become a popular tool for baking abroad. Both other silicone pads of all functions, more band positioning function, meet the challenge of baking enthusiasts French dessert Macarons production needs. In addition, macaron silicone pad of glass fiber reinforced design completely solve the molding concave easily lead to defects of silica gel thermal uplift Macarons making failure!
For more information, why not contact Hanchuan online service:
please login in: http://www.hcsilicone.cn/articles/info.html
Skype: caiyuan991