Company News
Is it much better to bake with USSE macaron silicone baking mat? Will it be easy to use?
Publish Date: 2017-05-04 Click: 712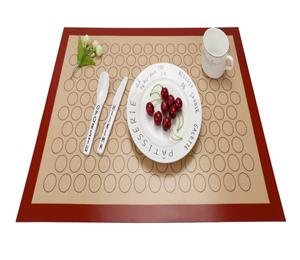 When making roasting, it was much better to use macaron silicone baking mat and will bring a good deal. Baking silicon roasting for use and selection. Silicone baking mat can be used as a work station of cookies, such as pizza, bread dough, the traditional wooden board is easy to breed bacteria, and silica gel pad is not only good for cleaning, and anti-sticking effect is very good.
As we made for the purpose of eating, so bake with macaron silicone baking mat the most basic requirement is to use the food grade silicon, in addition to the pure mat, some will also have a variety of color and shape, pattern. In order to improve the practicability and function diversity, hanchuan USSE silicone factory silicone baking mat with some scale and size, used to aid in the roasting process may encounter.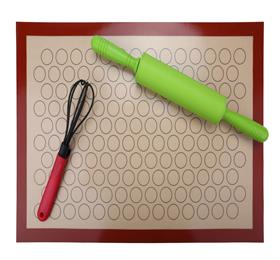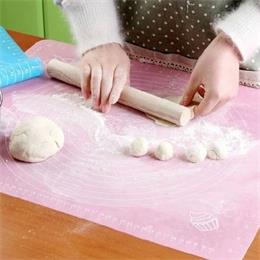 Macaron silicone baking mat generally has small volume, light weight, high temperature resistant, non-slip performance is good, clean and convenient features, is very convenient and practical baking tool. As the operation of the baking board, it is tailored, it is worth mentioning is the standard silicone pad also can bear the high temperature of 220 ℃. But it is generally not recommended that you use this type of product for baking, using thick oilpaper or oilcloth instead.
What is the correct use of the macaron silicone baking mat? When rolling or knead the dough to use silica gel pad can do physical good prevent slippery and anti-sticking, use less as far as possible dry powder, can keep the dough more moisture; A lot of baking silicone pad have scale and size, can be operated in the silica gel mat, convenient to roll out as much as possible you need the size and size of the face, especially the pizza.
For more information, why not contact Hanchuan online service:
please login in: http://www.hcsilicone.cn/articles/info.html
Skype: caiyuan991