Company News
Sichuan kaibing hotel ordering USSE silicone steamer pad, steamed stuffed bun is delicious.
Publish Date: 2017-04-20 Click: 749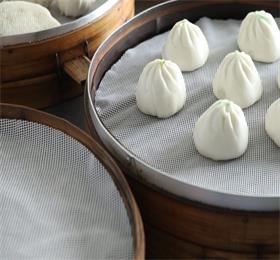 A high school classmate recently contacted with me, he told me that he was on business and resided in kaibing sichuan hotel in February 2017. This is a "professional services, the steady development, be polite, customer first" business philosophy to serve the customer, the pursuit of the first-class brand the economy hotel.
Dining-room decorate luxurious, provide breakfast is very rich, especially the steamed stuffed bun special fragrance, students go to ask the kitchen master, why hotel steamed out of steamed stuffed bun so delicious? The cook told him that steamed steamed stuffed bun steamer using silicone steamer pad, not fabric. Silicone steamer pad environmentally friendly and very practical, steamed stuffed bun also sweet.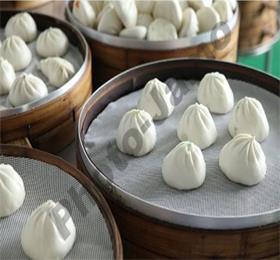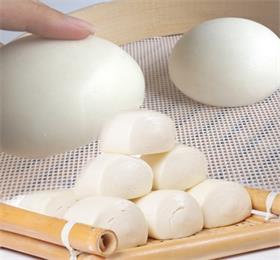 Hanchuan industry 15 years of professional design and manufacture of the silicone steamer pad heat insulation pads, there are thousands of different styles, exports Europe and the United States and Japan, etc. More than 100 countries. 2010 own-brand USSE silicone articles for daily use, at the store business super, vanguard and jingdong commercial available. Sichuan kaibing hotel purchasing manager at the vanguard commercial super see hanchuan silicone USSE silicone steamer pad, through business promoters also look at this kind of silicone steamer mat sell very well.
In August 2016, sichuan kaibing hotel purchasing manager contacted with hanchuan business Jenny, asking us to send the silicone steamer pad sample to sichuan. Receiving the customer's requirements, hanchuan salesman immediately sent two silicone steamer pad samples, customer pay the sample fee. Immediately after receiving the sample, the hotel manager rrange the test, a week after the test results qualified, quality inspection by FDA. At the same time, we also offer to the purchasing manager, on September 6th, kaibing purchasing manager ordered this kind of silicone steamer pad, quantity is 15000, requirements and gravels logistics delivery.
For more information, why not contact Hanchuan online service:
please login in: http://www.hcsilicone.cn/articles/info.html
Skype: caiyuan991