Company News
What about non-slip silicone pads characteristics and application?
Publish Date: 2017-04-06 Click: 748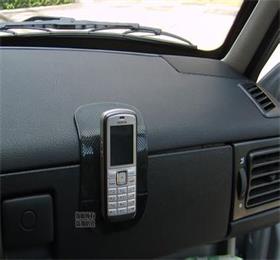 Non-slip silicone pads are made of silicone raw material, to prevent sliding of a kind of environmental protection cushion object. That are classified according to its use function, which can be divided into mobile phone pad, car anti-slip pad, bathroom non-slip pad, yoga mat, cup mat. Generally, there are PVC mat, PU mat and silicone mats on the market. Although they have the same functions, non-slip silicone pad outstanding performance is high and low temperature resistance, material is qualitative soft, electrical insulation properties, because the physiological inert biological aging resistance is fine,
Non-slip silicone pads product with unique design, environmental protection, elegant appearance, but the price is a bit higher.
It approved by the environmental requirements of ROHS, SGS, UL certification, a variety of color choices, which also can be customized shape. Food grade raw material with 100% of silicone environmental protection, low carbon environmental protection, non-toxic tasteless, soft slippery, shockproof, waterproof, thermal insulation, not easy ageing, not easy fade, easy to clean.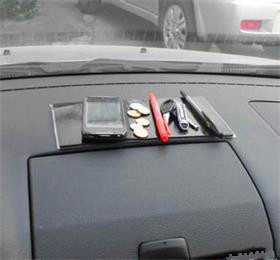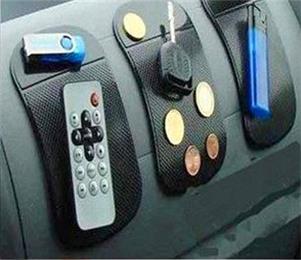 Durable, effectively protect the furniture surface without getting burned, scrape.
Baking, frozen remains soft deformation.
Part of the silicone pad to reach the United States FDA food grade testing standard: 21 CFR 177.2600.
Introduction to the non-slip silicone pads of the different purposes:
Currently, bath non-slip mat production materials for rubber material, the main reason is that the rubber has the high elasticity, not easy to damage, water proofing property is strong, not easy to rot occurred due to be in damp environment for a long wait for a circumstance. Mobile non-slip silicone pad is in the car instrument on the stage of a mat, put on the car place adorn article, such as mobile phone, not easy to slide. Also we called it mobile phone anti-slip pad, car non-slip mat.
The cup non-slip silicone pads with a strong adsorption capacity, which can effectively reduce the rate of glass slide. At the same time, it also has a certain heat insulation function, if put the hot water in the cup, you can greatly reduce the temperature on the desktop or on the surface of the tea table.
For more information, why not contact Hanchuan online service:
please login in: http://www.hcsilicone.cn/articles/info.html
Skype:caiyuan991