Company News
How to classify table insulation pad? What are common heat pad material?
Publish Date: 2017-02-21 Click: 824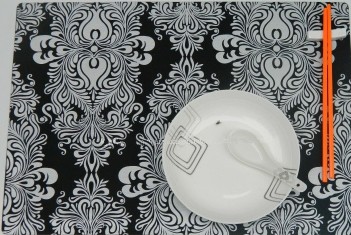 I believe that we are familiar with the table insulation pad. About insulation pads, probably from people began to eat on the table, and found that overheated dishes soup basin will burn the desktop, people began to work on the insulation. The principle of the table insulation pad is very simple, that is, the table separated from the heat source to protect the appearance of the table surface. In the past for a long time, people mainly made of wood and bamboo insulation pad, modern chemical technology advanced, a lot of chemical materials used in life, so there are stainless steel, silicone, PP, and so the material insulation pad.
Today, we mainly explain the knowledge of the table insulation pad. From the kitchen out of the food temperature is very high, directly on the table easy to burn the surface of the table hot scalding. In order to avoid this happening, we used a silicone insulation mat on the table. Insulation pad is not a modern invention, but the modern insulation mat material is far more than to go.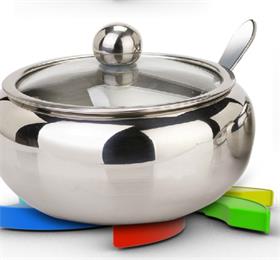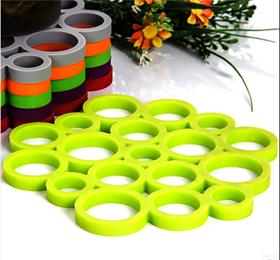 Table insulation pads classification are the following:
Cotton insulation pads using cotton or linen material produced by the insulation pad, which is characterized by soft materials, absorbent, durable, easy to clean. Cotton and linen cloth style also appears elegant and warm; Bamboo insulation pad is purely natural, the original ecological material, the best heat insulation, the material can be made into a variety of flexible modeling, the charm of bamboo itself long charm; Silicone insulation pad texture is very good, durable good, repeated use of color also remain bright, with never fade title.
Dining table insulation pad recommended - silicone insulation pads. Silicone material has the advantage of environmental health, good insulation, no fade and easy to clean. The test proved that the high temperature of silicone up to 230 degrees, and the material is soft, no deformation, good slip, easy to use. In the purchase of the time must buy 100% silica gel, fake and shoddy products not only poor material, security issues are also people do not trust.
For more information, why not contact Hanchuan online service:
please login in: http://www.hcsilicone.cn/articles/info.html
Skype:caiyuan991