Company News
USSE silicone mat manufacturer is a factory that able to deploy their own food grade silk screen printing ink.
Publish Date: 2017-02-15 Click: 1057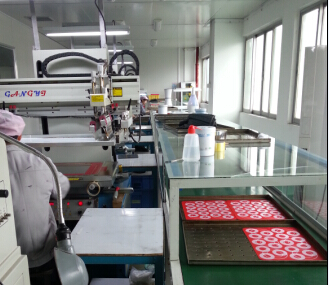 In the Guangdong region, although there are many silicone mat manufacturers, independently develop and design their own factories can be deployed food grade ink silicone pad manufacturers are not much, less than the number of single-handed. And most of the silicone factory are sent to the third party silk screen, we Hanchuan Industrial 16 years of design and manufacture USSE silicone mats, exports of Europe and the United States and Japan, more than 100 countries.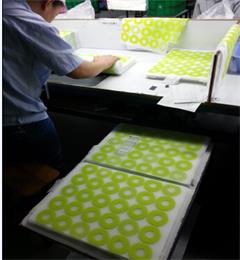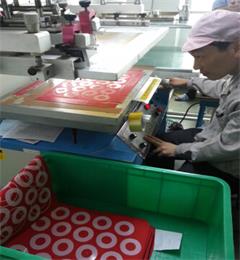 To be the truth, Guangdong silicone mat manufacturers are mainly concentrated in Shenzhen and Dongguan, and can independently develop the design of the majority of manufacturers are still in Shenzhen, so most of the pad manufacturers moved to Dongguan or the surrounding area, Shenzhen only in the Silicone Placemat product development and design to lead the market in order to have a foothold, or soon out of the cup.
Therefore, to establish their own competitive advantage is very necessary, and one of the more prominent is innovation. Hanchuan Industrial 16 years of design and manufacture of silicone mats and other kitchen supplies and gift. The design of the placemat, insulation pad style more than 32000 variety, exports to Europe and Japan and Japan and other foreign markets, each year due to silicone mat manufacturers won't provide design And silk screen patterns, delayed a lot of customer choice. Silk screen technology is the core technology of silicone mat production, and ink is also developed by Hanchuan, 100% through the FDA food safety certification.
For more information, why not contact Hanchuan online service:
please login in: http://www.hcsilicone.cn/articles/info.html
Skype:caiyuan991