Company News
Is silicone steamer mat safe? Is it toxic? What are the characteristics?
Publish Date: 2017-02-14 Click: 832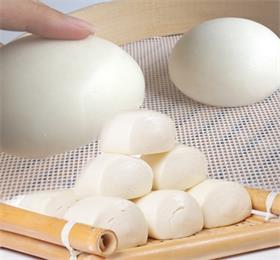 Do you know, many soup and bun shops used to steamed buns, steamed bread with using bamboo mats, gauze pad replaced with silicone steamer mat in Shanghai, Tianjin. Silicone steamer mat surface free energy is low, with rice and other non-stick characteristics of the ingredients, to make up for the traditional cage mat almost all defects, in line with food hygiene standards for silicone products, the test, the food pad can be used for 5,000 hours without Obvious aging phenomenon.
How to use the silica gel cage? The first time to use, it is recommended that you use high-temperature cleaning of water, until the water temperature to be suitable for cleaning to dry use; in the cleaning process, You can add the appropriate amount of salad oil is appropriate, salad oil directly into the water, do not recommend a long time to put detergent soak; silicone steamer mat even stronger than the traditional cloth, durable and easy to clean, do not worry about the use of the process of fear of breaking, can be assured Bold use.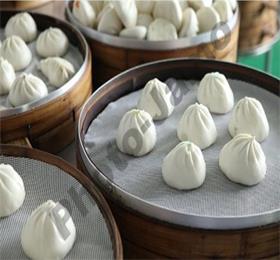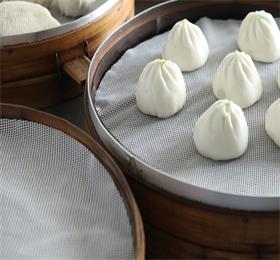 Compared with the traditional cage mat, the food grade silicone steamer mat pad has the following characteristics, the traditional steamed package, the need to steam in the bottom of the steamer or steamer brush brush the use of oil, the use of the product without brushing oil, effective cost savings. Product material for the food grade silicone, not only easy to keep the steamer clean, and easy to clean. This product has a non-stick oil, non-stick dough, can be used repeatedly.
Silicone steamer mats for food cooking industry, is the ideal pasta steamer, steamer auxiliary supplies. Silicone steamer mat is mainly used for food cooking, steamed bread, steamed stuffed buns, meat, rice, apply to the tray, steamer and other steam tools. Packet fermentation, freezing can be used. USSE brand silicone steamer mat only for cooking methods, which can not be placed in the oven, before use with hot water rinse, add a small amount of detergent, should not use a brush scrub, can not rub, put the bag before you dry Dry against the moisture on the mesh.
For more information, why not contact Hanchuan online service:
please login in: http://www.hcsilicone.cn/articles/info.html
Skype:caiyuan991