Company News
Hanchuan this USSE brand changeable silicone heat resistant mat is on sale.
Publish Date: 2016-11-03 Click: 984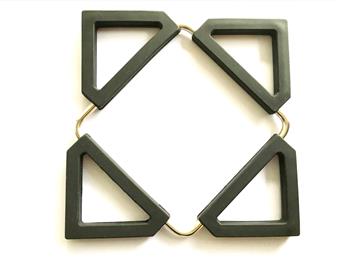 November 11th shop season is coming, "shopaholic" carnival day again. The annual carnival shopping means (singles day) on November 11 network promotion day. On this day, many online businesses can be large-scale promotional activities, including our hanchuan industry, silicone heat resistant mat held promotional activities in that day, to purchase 3000 changeable silicone insulation pads with sending 100 silica gel cup mat.
Online carnival double 11 from taobao mall (Tmall) promotional activities held on November 11, 2009, which was involved in the number of merchants and promotions are limited, but the turnover far in excess of the expected effect, then held on November 11, became Tmall fixed date large-scale promotional activities. A double tenth in recent years has become an annual event in China's e-commerce industry, and gradually affect the international e-commerce industry.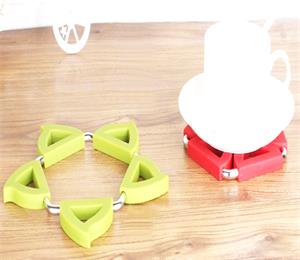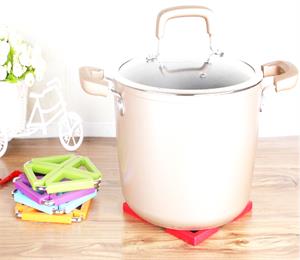 Sheraton shenzhen futian hotel is located in shenzhen futian central district, is one of the landmark building in shenzhen, the whole decoration is super five-star hotel, very low carbon environmental protection. Double last year during the 11 in hanland order this ever-changing silicone thermal pad, replace with cloth art eat mat before.
In addition to the sheraton shenzhen futian hotel and hanchuan industrial cooperation last year, in 2012 they also placed an order for a silicone ice hockey, with hanland when hanland also recommended to the sheraton hotel, before they use plastic mold, all the silicone ice ball in 2012; At the end of last year, we also recommend that sheraton hotel change cloth art eat mat to silica insulation pads, each guest room can put 2 pieces, and environmental protection and heat insulation effect is very good, especially the ever-changeable silicone insulation pad, mainly the insulation pad is silica gel and metal combination, can free transform, very convenient and interesting.
For more information, why not contact Hanchuan online service:
please login in: http://www.hcsilicone.cn/articles/info.html
Skype:caiyuan991