Company News
Will it be harmful for six month's baby to bite silicone teether?
Publish Date: 2018-10-18 Click: 144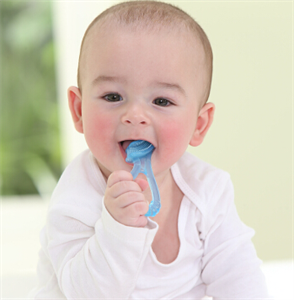 Teething is a happy thing for mothers, and it's a testament to the growth of babies. However, the process of teething is very uncomfortable for the baby, with teeth itching, fever and other symptoms. To ease the baby's discomfort, mothers prepare silicone teethers for the baby in advance. As for gum, the professional saying is used to satisfy the needs of the baby's teeth itch, through sucking and gnashing gum, in a hurry to make the baby's mouth and hands harmonious and comfortable. Not only is it good for the baby's baby teeth, it's also good for the baby's intelligence. Baby encountered setbacks unhappy, tired to sleep or lonely lonely, through chewing gum can achieve psychological satisfaction campaign security. The gum can also help massage the baby's gums to relieve discomfort when the baby is teething.
The application of silica gel can prevent the baby from biting himself during the teething period, and also prevent the baby from biting hands unsanitary and contaminated with bacteria, so there are many benefits, so it is actually quite good to use dental gel for the baby. In addition, since the growth status of the teeth is different at different stages, mothers are encouraged to choose different kinds of gum based on the teething status and age of the babies, and to sponsor the weak and happy teething period of the babies.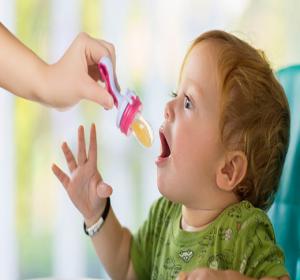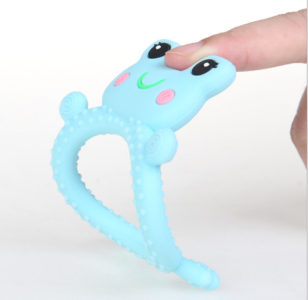 Proper use of dental gel can ease the occurrence of some uncomfortable situations when the baby has teeth, but it cannot make the baby depend on it. Otherwise it is very bad for your baby's gum development. Gum can also relieve gum discomfort during teething and does not harm your baby's gums. It is recommended that mothers give their babies good dental adhesive in terms of brand quality and reputation.
The child USES silicone teether to cause dependence at will, also can have an effect to the child's mouth model, if use, want to use normal manufacturer to give, wait for the child to quit in time greatly. When most babies are 6 months old, a pair of teeth in the lower jaw should start to grow out of the teeth. Hard gum massages the flesh of your teeth, and the uneven surface of the gum can help your baby's brain develop.
For more information, why not contact Hanchuan online service:
please login in: http://www.hcsilicone.cn/articles/info.html
Skype:caiyuan991