Company News
Which feeding bottle material is better?
Publish Date: 2018-09-29 Click: 139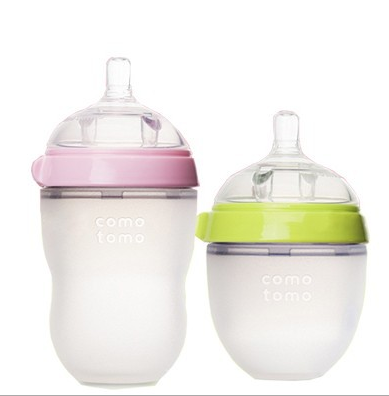 Which feeding bottle material is better?
At present, the bottles on the market are exquisite, all kinds of materials, glass bottles, plastic bottles, silicone bottles, stainless steel bottles and ceramic bottles. We all know that the disease is from the mouth, so pay special attention when choosing a bottle for the baby. Some bottles of the material will produce toxic substances. For example, the pc plastic bottle contains ingredients containing bisphenol A, which has an impact on the baby's physical development.
Glass feeding bottles are easier to clean and are less prone to scale. It is heavier, and it is more heavy with milk/water, it is not resistant to falling, it is brittle, and the debris is easy to hurt.
The plastic feeding bottle includes ppsu material, pes material, pp material, pa material and pc material. It is light and convenient for the baby to hold and drink, not easy to break, but there is no glass bottle safe, not enough heat, not very good to clean. The pc material will produce toxic substances and is now disabled. Which feeding bottle material is better?
Silicone feeding bottles have the dual advantages of glass bottles and plastic bottles, except that silicone bottles may be bitten by the baby, replaced quickly, and have a slight taste.
Stainless steel bottles are safe and easy to carry, but they are opaque and can't see the scale. They are generally used to drink water. It is not convenient to brew milk powder, and it is rarely used as a bottle.