Company News
Baby's choice of silicone baby placemat, a safe baby plate for your toddler.
Publish Date: 2017-09-08 Click: 96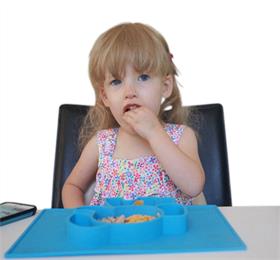 If you wish to provide your special little one food safely and effortlessly, this all-in-one silicone baby placemat & plate is a must have for your kids! Made of 100% food grade, BPA & PVC free and FDA approved silicone, it is 100% safe for your baby! The silicone material is made of bacteria resistant material that doesn't hold flavors or odors and is very easy to clean. Moreover, it is highly flexible, featuring an ergonomic design.
Babies tend to move a lot, especially when they are active or hungry, and the silicone material of the placemat & plate suction to the table, ensures that even when they move as you feed them, it keeps the plate on the table. This makes our placemat and spoon the perfect tools to start feeding your child! This baby placemat is fully optimized so that your baby can effectively transition from drinking milk or formula, to start eating. Do not settle for anything less when it comes to your infant; provide them the right means to ensure that their food completely supplements their diet for these early stages!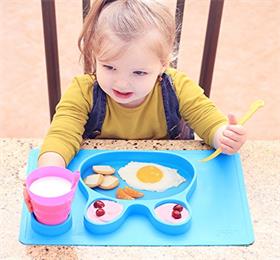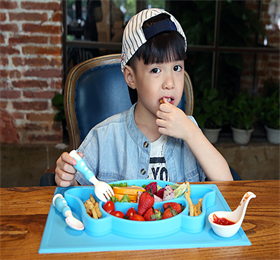 Providing you with the highest quality, carefully inspected products and the friendliest customer service is our number one goal. The silicone baby placemat fits most highchair trays and suctions securely to any hard, flat surface. The USSE silicone baby placemat has multiple compartments - perfect for a fruit, veggie and main dish - and the edge of the plate is deep enough to accommodate cereal with milk and pasta. So you can organize healthy meals for your baby, infants, toddler, Kid or elderly loved one. We provide you with six different colors to choose from, you can choose your children's favorite color.
For more information, why not contact Hanchuan online service:
please login in: http://www.hcsilicone.cn/articles/info.html
Skype: caiyuan991