Company News
USSE kids mark-mat coloring silicone baby placemat, a beautiful city.
Publish Date: 2017-08-30 Click: 152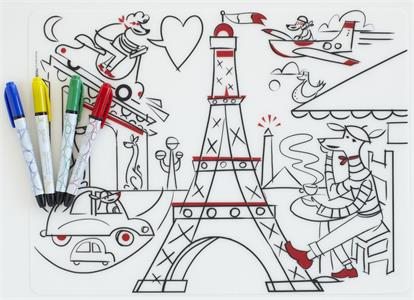 The USSE silicone mark mat is ideal for providing kids with a clean eating surface, while nurturing their inner artist. This reusable silicone baby placemat features a beautiful city design that a child can color with dry-erase markers (sold separately). After each use, the mark mat can be made like new with a wipe from a damp cloth or a rinse--it can be colored again and again.
The inspiring, functional, and safe design will delight parents looking for the perfect placemat to use on tabletops at home, at restaurants, or on the go. Busy parents can roll up the flexible mat for easy portability without damaging it--the mat will not crease or rip. Like all these USSE products, the mark mat is made from FDA-approved food-grade silicone, an anti-microbial, nonporous material produced from natural elements that is free of BPA, PVC, lead, latex, phthalates, and other harsh chemicals.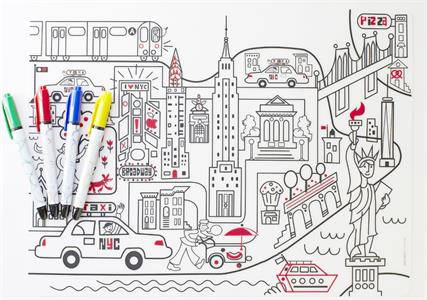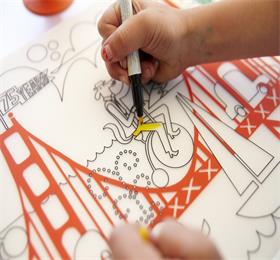 Hanchuan USSE believes that what your children eat on is as important as what they eat. This is an eco-chic placemat that's safe for people and the planet. The mark mat is heat resistant up to 425 degrees but should not be used as a trivet. After use, a simple wipe down is the only requirement to prevent staining. It's even dishwasher-safe. These mats were put through a wash stress test of one thousand washes and still came out looking beautiful.
Reusable coloring silicone baby placemat made from FDA-approved, food-grade, anti-microbial silicone that helps provides fun at mealtime at home or on the go. Features a playful, silk-screened design by an independent artist that a child can color with dry-erase or washable markers (markers sold separately). Cleans up for next use with a quick wipe down--also dishwasher safe--and rolls up for easy portability without creasing or ripping.
For more information, why not contact Hanchuan online service:
please login in: http://www.hcsilicone.cn/articles/info.html
Skype: caiyuan991