Company News
USSE design silicone insulation pad. What are the requirements for the production workshop?
Publish Date: 2017-07-17 Click: 105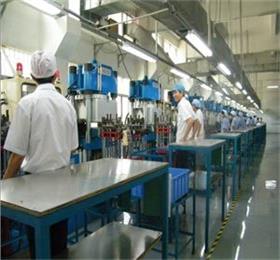 In 2017, a Japanese Kitchen wholesaler searched for silica gel manufacturers by YAHOO's search for silicone insulation pads and found Hanchuan industries with 15 years of professional design experience. Then contact the Hanchuan online customer service to inform them of their needs and ask Hanchuan to provide design solutions. Our Hanchuan salesman Miss Lee to USSE brand design in recent years nearly 1000 silicone insulation pad picture sent to customer mail, to customer browsing as reference.
After receiving our mail from Miss Lee from Hanchuan, the Japanese customer looked at it and found it was still not creative enough. Therefore, we need to design a trend of silicone insulation pad, which can be used in the kitchen at least 3 years popular. In order to meet the Japanese customers to design this silicone insulation pad, our Hanchuan silica gel factory set up a special group and carried out thematic design, and then sent two designers to the Japanese market for research. After getting the result, return to China 7 days to sum up the report.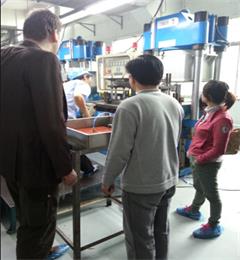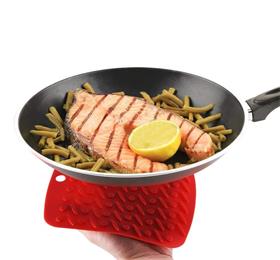 Most silica gel plants in Guangdong do not only produce silicone insulation pads, but also some factories do some silica gel, daily articles, gifts and so on. Now do professional silicone insulation pad mat, silicone kitchen supplies manufacturers are not many, Hanchuan industry 15 years of professional design and manufacture of silicone insulation pad, silicone mat, silicone gel coasters and other necessities, exported to Europe and the United States in more than 100 countries.
Design style USSE brand silicone insulation pad 900 variety, we are all mixing workshop dust-free workshop, 100% can meet the requirements of customers around the world are customized silicone insulation pad pad manufacturers standards, have passed the three party inspection, long-term with the French Carrefour, Jusco and other famous Japanese super cooperation. As long as you provide an idea, we can make it a reality, that is our USSE brand silicone insulation pad manufacturers design concept.
For more information, why not contact Hanchuan online service:
please login in: http://www.hcsilicone.cn/articles/info.html
Skype: caiyuan991