Company News
Outdoor barbecue, How can silicone baking mat be less?
Publish Date: 2017-07-13 Click: 138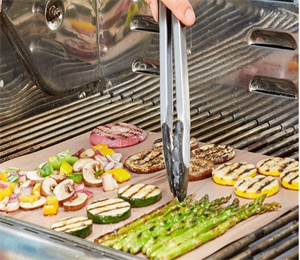 Outdoor barbecue, an endless enjoyment. It is the occasion of the spring and summer, communicate feelings and make friends with congenial persons enjoy the nature of popular activities, with the sunshine, spring is strong outside. Would you be ready to barbecue! But the outdoor barbecue looks very complicated, to prepare a perfect outdoor barbecue, how can less USSE brand high temperature silicone baking mat?
If you want a standard and comfortable outdoor barbecue, then the necessary tools must not be less, but if you want a barbecue icing on the organization, has been friends talked about, it is recommended to bring a high temperature resistant silicone baking mat. High temperature baked silica gel baking pad for outdoor barbecue, usually made of food grade silica gel, with various colors and shapes. The silica gel baking pad has the characteristics of small size, light weight, high temperature resistance, good antiskid performance and convenient cleaning. When roasting, the utility model can be folded and is convenient to carry, and the utility model is a convenient and practical barbecue tool.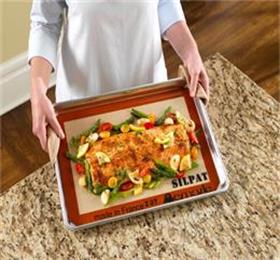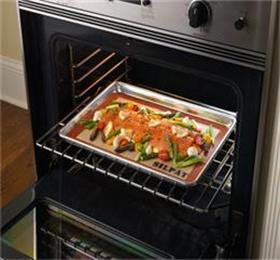 Hanchuan USSE brand factory uses silicone heat-resistant silicon baking mat mainly lies in the anti anti stick easy to clean. When the outdoor barbecue, using silicone baking mat can slip very good, also can do physical anti adhesion, easy to clean after use; in addition, the silica gel pad can be baked into the oven for baking, easy demoulding. The high temperature silicone baking mat made of environmental protection silica gel is very suitable for outdoor barbecue.
Hanchuan industrial 15 years of professional design and production of high temperature silicone baking mat, in good faith to treat every visitor, with intimate service to all customers. Do you think the panels in your home are not very good when you are making noodles at home? When knead the dough, chopping board always slip on the table? When you make a pizza, rub it up before you put it in your own baking tray. You don't always have the right hand. If you're always worried about the situation, try the USSE brand high temperature silicone baking mat!
For more information, why not contact Hanchuan online service:
please login in: http://www.hcsilicone.cn/articles/info.html
Skype: caiyuan991