Company News
What is style of hotel universal silicone insulation mat?
Publish Date: 2017-07-12 Click: 121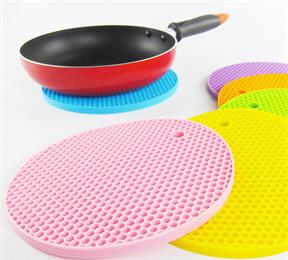 Hungary customers for the first time through Google, search hotel common use silicone insulation mat, and find our Hanchuan silica gel factory. They want to know the hotel can use silica gel insulation pad products related information. Our foreign trade salesman Miss Wang, detailed understanding of customer demand, to recommend 6 USSE brand hotel common use silicone insulation mat pictures, for customer selection. Including this circular honeycomb silicone insulation pad, the product is just in recent years, selling Hanchuan silica plant, factory price preferential!
Honeycomb silicone insulation mat performance is one of the most concerned issues for consumers. Silicone insulation pad non-toxic and odorless, high temperature resistant, acid and alkali resistance, wear resistance, flame retardant, resistance to compression deformation, good insulation, aging resistance and long service life; and the silicone insulation mat use but also for the vast number of consumers are most concerned about! In fact, it can be used in ovens, refrigerators, microwave ovens, disinfection cabinets, dishwashers, washing machines, restaurants, hotels, coffee shops and other entertainment and leisure places, and also used in homes, kitchens and so on.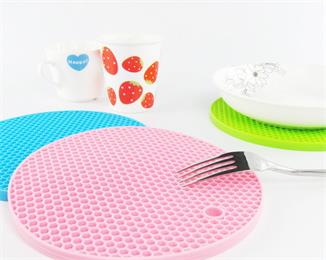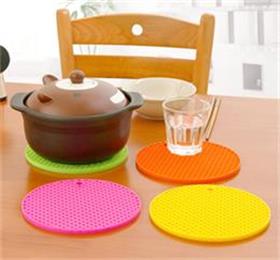 The Hungarian customer is the first time to find the Hanchuan silica gel factory cooperation, previously purchased in Zhejiang hotel dining pad. We asked our customers why they were looking for Hanchuan purchasing, and the customers said that the products from Shenzhen are better. Although the price will be more expensive, the customers can still accept it. Customers received 6 hotels in Hanchuan issued general silicone insulation mat, carefully selected for a few days, and finally took a fancy to this honeycomb shape silicone insulation pad.
The guest contact us foreign trade salesman Miss Wang, we provide a model test immediately, 5 days, 100% test results are qualified, the customer immediately identified 4 colors, the order is 20 thousand, of which 4000 with air, the first cooperation is very smooth, very satisfied with the customer service of Hanchuan silica plant. Now the customer asked us to design three restaurants silicone insulation mat, the design is still in customer confirmation.
For more information, why not contact Hanchuan online service:
please login in: http://www.hcsilicone.cn/articles/info.html
Skype: caiyuan991