Company News
Shanghai wholesalers order silicone insulation pads. What about their shapes?
Publish Date: 2017-07-06 Click: 382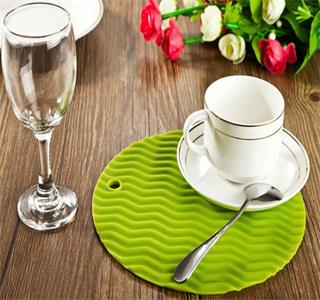 A Shanghai consumer goods wholesaler looks for an environmentally friendly cushion for a table at a gift show. Before listening to colleagues that can search through Baidu silicone insulation pad, continue looking for a long time, they did not find the silicone insulation pad that they are satisfied with. Think for a long time, and finally, after a friend introduction, contact the Hanchuan silica gel factory, to understand the USSE brand silicone insulation products.
Our Hanchuan foreign trade salesman Miss Zhu detailed understanding of customer needs, combined with the existing silicone mold factory, to recommend 6 silicone insulation pad products, send pictures to Shanghai wholesalers through the mail, customers choose a round honeycomb silicone insulation pad, heat insulation pad is just the Hanchuan factory sales of environmental protection silicone mat factory direct sales discount.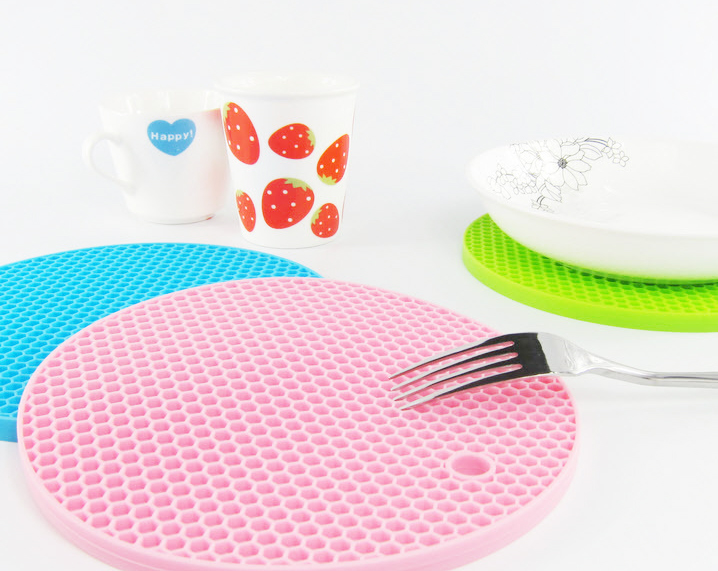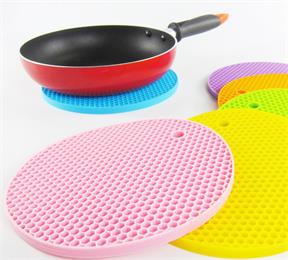 Shanghai this commodity wholesale line is the first time to find Hanchuan silica gel factory cooperation, most of the previous procurement in Zhejiang insulation pad gifts. Miss Zhu asked the guest: "why do you want to buy USSE silicone gel insulation pad for Hanchuan brand?" The customer replied that the quality of the products here is better in Shenzhen, but even though the price will be more expensive, the customer can still accept it.
After less than 3 days, the customer received 6 samples of silicone insulation pad issued by Hanchuan industry. The sample fee is out of the customer's own. After watching 6 silicone insulation mats, the guests still do not change their original intention, and still communicate with before, like the use of this honeycomb shape silicone insulation pad. Then, we are requested to provide a model test, the test results of 100% qualified, the customer immediately reply to determine the need to order 4 colors, each color order is 10 thousand, 2500, the first cooperation is very smooth, very satisfied customers in Hanchuan sales service attitude.
For more information, why not contact Hanchuan online service:
please login in: http://www.hcsilicone.cn/articles/info.html
Skype: caiyuan991