Company News
Shenzhen Starbucks fashionable silicone coaster, with advanced design style.
Publish Date: 2017-06-19 Click: 535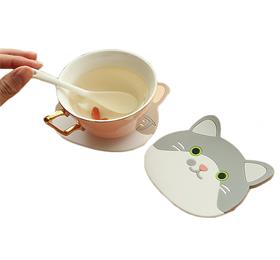 Last Saturday afternoon, I received an invitation from my friend in Longhua to coffee at a Starbucks coffee shop in Shenzhen, Longhua. Usually, although we often go to Luohu and Baoan Starbucks, but this coffee shop in Longhua, this is my first visit this year. Into the shop, first of all into everyone's eyes, that is, every desktop is covered with a very beautiful, fashionable silicone coaster, enough attractive, except in Luohu, this has not seen in other stores in Shenzhen.
Sit down with a friend, we drink a cup of coffee, and we chat. Listen to friends say, before he went on business in some high-end hotels and restaurants, but have seen some silica gel meal pad. In the coffee shop to see environmentally friendly material of silicone coasters, or the first time, before, whether it is family or hotel, we see more or cloth art, PVC material coasters and meal pad. You know, silicone coasters are low carbon, environmentally friendly, non-toxic, tasteless, fashionable. In recent years, it is not only popular in Europe and America, but also gradually increasing in mainland china.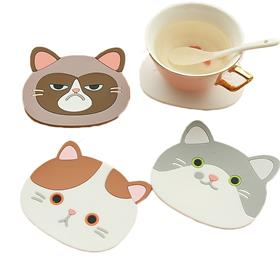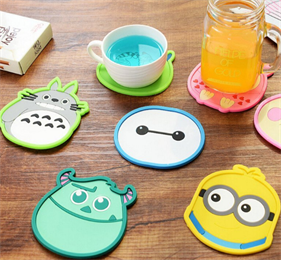 People used to pay more attention to Starbucks's cups, and some of them would be interested in it. The friend saw this kind of silica gel coasters from the design point of view, I feel more fashionable, especially the color is very bright, coasters surface also has some grain design, increased the anti slip effect. To find out more about the information, I called the coffee shop manager to ask about the use of this silicone coaster.
The coffee shop manager is very hospitable, he said: this USSE silicone coaster is very practical, mainly in recent years we are concerned about environmental protection, Starbucks products are leading the trend in design, Starbucks is not only to provide customers with coffee and enjoy the service, more mainly to the consumer to see our tableware is leading the trend of the design level.
For more information, why not contact Hanchuan online service:
please login in: http://www.hcsilicone.cn/articles/info.html
Skype: caiyuan991