Company News
USSE brand silicone dish drying mat with oblong and rounded corner design.
Publish Date: 2017-06-13 Click: 387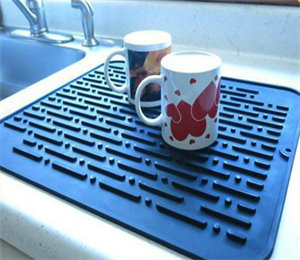 USSE brand silicone dish drying mat, made of 100% high quality food grade anti-skid silica gel, easy cleaning (detailed pattern design, effective slip resistance, and has good hydrophobicity, convenient cleaning). The utility model can be used as a heat insulation container for daily food use, and has the advantages of convenient use and simple product modeling.
Long service time (high quality silica gel, advanced treatment, durable wear. No fading, aging resistance, long repetition time.). Convenient cleaning, soft feel, bright colors, durable, environmental protection, health.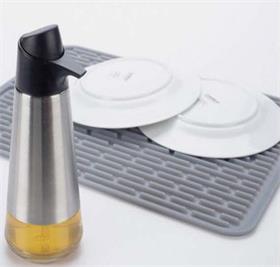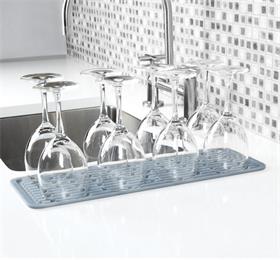 Silicone dish drying mat antiskid surface, things very firmly at the top, which can also be placed in the car, using a mobile phone as a mat, not easy to slide down. Non-toxic, harmless, safe and healthy (food grade silica gel, non-toxic, harmless, safe, healthy, recyclable).
Excellent performance (flexibility, soft texture, can be turned over, can be distorted, high temperature 200 degrees, resistant to low temperature 50 degrees); not easy to mold (silicone excellent performance, so that even if stained with soup is not easy to mold).
For more information, why not contact Hanchuan online service:
please login in: http://www.hcsilicone.cn/articles/info.html
Skype: caiyuan991