Company News
Silicone steamer pad Environmental protection, 100% using food grade raw material!
Publish Date: 2017-06-07 Click: 541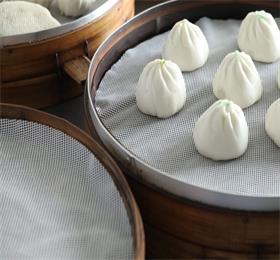 Steamer is steamed buns, steamed bread, of course, some hotels are also used to steam food, all with food contact, then it related to the steamer pad is very important. Before most people are using linen material to make the steamer pad, the cost is very low, but this is not a linen environmental protection material, use for a long time have a negative impact on human health, long-term eating the steamed buns Steamed Buns linen, causes the body to gastroenteritis, serious or even have intestinal cancer.
In recent years, the United States and Japan these developed countries are making use of environmentally friendly silicone steamer pad insulation materials to Steamed Buns steamed buns, as 100% food grade silicone material, in line with the United States and the European Union FDA LFGB food safety inspection standard, so the silicone steamer pad is the safest and most healthy steamer pad. Mainly because of silicone material, low carbon environmental protection, non-toxic, tasteless.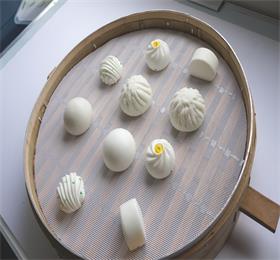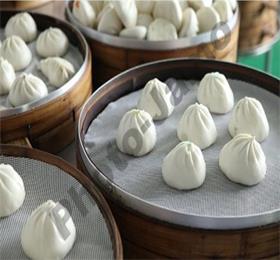 Do not covet cheap, buy Plastic steamer pad, harm to others. Food grade silica gel is safe, but because the cost of silicone steamer pad is more expensive, plastic and silica gel are not good, respectively. It is not ruled out that illegal merchants use plastic instead of plastic. The silicone steamer pad material generally selects 100% edible grade silica gel, the silica gel divides into the industrial grade and the food grade and the recovery rubber, the consumer meets too too cheap cushion, must be careful.
Silicone steamer pad color is white, but not particularly white kind, this kind of you have to be careful, is it inside the ingredients, in order to whitening, brightening, affecting the product effect?. Plastic silica gel pad after getting a very strong plastic flavor, if you encounter such a situation, must not use, think plastic cushion, in a high temperature, a few Baidu cases, your baozi still edible? Genuine environmental protection material of silicone steamer pad is no flavor, no poison, at low temperature -60 degrees Celsius, high temperature 180 degrees, the use of the situation is no problem.
For more information, why not contact Hanchuan online service:
please login in: http://www.hcsilicone.cn/articles/info.html
Skype: caiyuan991