Company News
USSE silicone placemats export to Germany. Requireing LFGB food grade silicone material.
Publish Date: 2017-06-02 Click: 462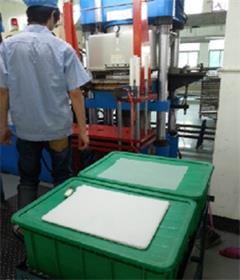 USSE silicone placemat exported to Germany. It was developed by Hanchuan in 2012. This meal mat uses 100% food grade silicon collagen material, and conforms to the European Union LFGB examination standard. The German importer saw the Hanchuan environmental protection high temperature silicone placemats through the Canton Fair, and expressed the intention of purchasing to the Hanchuan salesman, mainly attracted the guests by the design of this mat.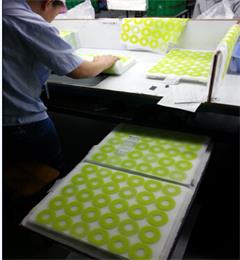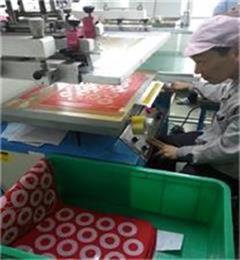 The importer from Germany is a local import and export business in Germany, mainly engaged in daily articles. This is also to purchase some Home Furnishing supplies, silicone placemat, silicone ice tray, and some silicone gift products, this time to see this Hanchuan mat mainly is an environmentally friendly silicone material, product design is very creative, a European style, very fine screen printing process.
In fact, customers have seen a lot of silicone products factory mats. German Importers, customers take advantage of this opportunity, specially came to Hanchuan silicone products factory site to view our silicone placemats production process. Customers are very optimistic about the quality control of Hanchuan silica gel factory, very perfect, especially the testing equipment is very complete. Immediately after the factory, I would like to place an order for 20 thousand pieces of silicone placemats, and promise to pay within one week. Delivery date is 30 days. Third party inspection is required to pay the balance before shipment.
For more information, why not contact Hanchuan online service:
please login in: http://www.hcsilicone.cn/articles/info.html
Skype: caiyuan991