Company News
What are the ink requirement on silk screen process for silicone placemats?
Publish Date: 2017-05-31 Click: 584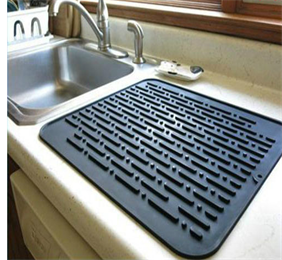 Meal pad is our daily necessities, while the silicone placemats are environmentally friendly silica gel products are more common products. Especially in Europe and the United States and Japan is very popular to use silicone placemats, silicone meal pad is mainly due to low carbon environmental protection, anti shock, heat insulation, high temperature resistance, low temperature resistance and other characteristics, Hanchuan silicone factory silicone placemats in the printing process of printing ink is very high, otherwise the silk printed pattern quality is not good, influence beautiful.
Though small size silicone mats are , there will be a lot of knowledge about it. After reading, Will it be on your eyea? I hope that the content of this article will make you understand the role of ink in silica gel meal pad printing process. Silicone placemat itself has anti scald, anti-skid function, can well protect the restaurant table, then mat colors, shapes, has also been used to decorate your desktop, tea table, with monotonous restaurant style.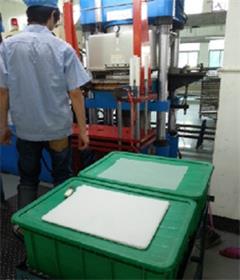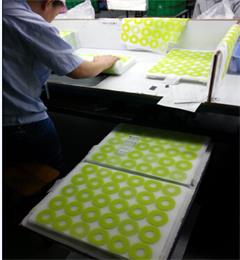 Hanchuan silica gel factory these silicone placemats design, the main product surface design requirements are relatively high. Different design of silica gel meal pad, silk screen requirements vary, the more colors, silk screen requirements higher, the more complex the process. Silica gel meal pad screen printing technology is very critical, and therefore the screen printing ink requirements are relatively high, generally choose FDA food grade ink, otherwise affect the quality of silicone placemats.
Usually, exports of the United States and Japan, silica gel meal pad, screen printing ink requirements 100%FDA food grade, and export to the European Union countries, you must reach the LFGB testing standards. Silica gel meal pad in recent years, the demand is more and more big, general five star hotel, coffee shop and so on, more like practical these silicone placemats. Silica gel meal pad screen printing technology has been the most important part of the flow design of Hanchuan silicone factory. 15 years exported to Europe and the United States and Japan and other more than 100 countries, to meet the requirements of silicone placemats, silk screen different patterns, leading the trend of silica gel mat design.
For more information, why not contact Hanchuan online service:
please login in: http://www.hcsilicone.cn/articles/info.html
Skype: caiyuan991