Company News
Brazil customer ordering silicone placemat, why repeatedly looking for silicon factorys?
Publish Date: 2017-05-27 Click: 567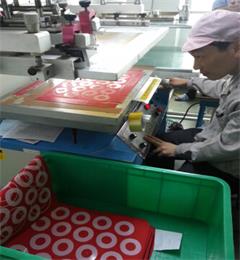 In early May 2017, a Brazil customer find Hanchuan web-shop througn international Alibaba, for silicone placemat price inquiry. This mat & pad, guests previously made in Zhejiang, customers reflect before quality does not do well, then customers in Dongguan to find a factory to make the silica gel, made out of some quality improvement, but the customer is not satisfied.
Finally, Brazil customers through multiple visits, see Hanchuan industrial silicone placemat products in Ali international platform, and very professional, then contact the Hanchuan clerk, want to put this silicone mat to do, hope to improve quality, achieve the desired results.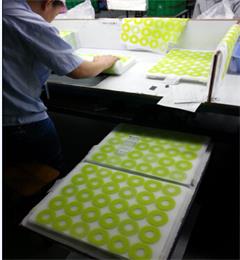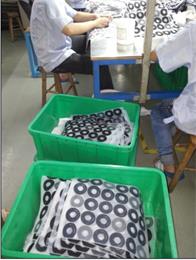 And Brazil customer contact is our Hanchuan silicone salesman Wang, she asked Brazil customers to do the previous silicone placemat model sent to us, mainly in order to understand what is the quality problem. The customer immediately arrange sample sent to Hanchuan sales office, design department, quality department, production department of the relevant person in charge of the analysis of the silicone placemat through us, found that the silicone mat is mainly printing quality problems are not professional, we make a comprehensive analysis of these problems to the customer, the customer feel our analysis very right, we will re proofing, providing artwork.
USSE this placemat pattern is analyzed in detail, especially on the screen printing for a special treatment, including screen printing ink is very strict requirements, and arrange skilled technical workers to silk screen printing. After several adjustments, the printing effect has finally reached the customer's requirements. The customers are satisfied with the sample and then send the order to our Hanchuan silica gel factory immediately. The quantity of the order is 30 thousand. Brazil customers require silicone placemat products 100% through the United States FDA quality testing, of which 4000 were sent to the designated port by air.
For more information, why not contact Hanchuan online service:
please login in: http://www.hcsilicone.cn/articles/info.html
Skype: caiyuan991