Company News
Silicone table mat is very popular in Germany and supports global private custom!
Publish Date: 2017-05-22 Click: 607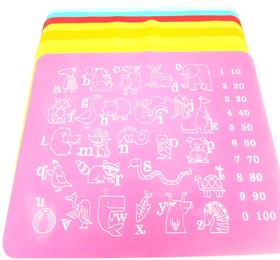 In recent years, in Europe, especially Germany, shopping malls and supermarkets are very popular to use silicone table mats, actually these tessforest table mat materials used are mostly silicone material, so also known as their silicone mat, silicone insulation pad. Germany is a key market in Europe, and product testing needs to be certified by LFGB. This silicone table mat first appeared in the German market, and it has been slowly gaining popularity in other European markets for several years.
Because of the non stick characteristic of the silica gel material, it is also very suitable for making western food cushion. It is used to upgrade the food and beverage culture grade, easy to clean and keep the table top clean. A variety of colors / sizes / stickers (LOGO) / print scales / patterns can be completed. Someone will ask, can you really print so many colors? Can blurry fading occur?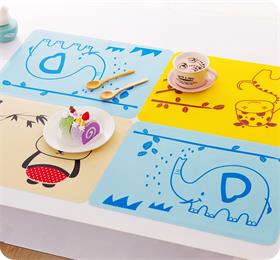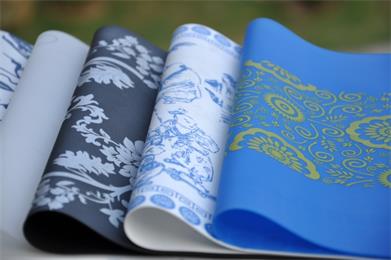 Hanchuan silicone factory can tell you that the traditional process may happen, but the development of new technology of 100% Hanchuan multi-color silicone using environmentally friendly silicone material, there is no limit on the number of colors, and surface color gradual can be a variety of doll pictures or complex product LOGO in mat surface is perfect. Because of the high quality, low carbon, environmental protection, antiskid, shock proof, heat insulation and abrasion resistance, more and more European and American five star hotels are very popular with silicone table mat!
In fact, as early as 2003, the German market has a table mat appeared, when the material is mainly PVC material, not high temperature, nor environmental protection, until 2007, we began to use silica gel material to make table mats. The silicone material of low carbon environmental protection at the beginning, because the silicone is mainly imported materials, the cost is too high, the price is too expensive, sales have been not very satisfactory results, only some high-end restaurants and hotels will be customized to the eco-friendly fashion silicone table mats. In 2010, as the European Union countries increasingly stringent environmental requirements, the major hotels and restaurants are promoted by the concept of environmental protection.
For more information, why not contact Hanchuan online service:
please login in: http://www.hcsilicone.cn/articles/info.html
Skype: caiyuan991