Company News
WAL-MART Shenzhen supermarket choosing silicone table mat, what are the characteristics?
Publish Date: 2017-05-18 Click: 395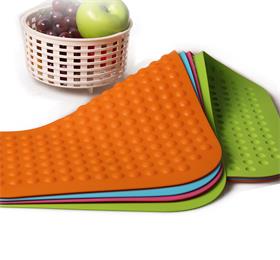 WAL-MART Shenzhen supermarket Nanshan shop, in 2017, a very popular silicone table mat. This environmentally friendly silicone pad in the entire sales, although not as good as sales, but still by WAL-MART, Carrefour and other business ultra love, the annual sales reached 4 million yuan. This batch of silicone table mat is made of 100% non-toxic silicone, high temperature resistance and dimensional stability. Our Hanchuan silica gel factory can provide OEM service, any size, shape, color can be customized according to customer requirements.
USSE environmental protection material, silicone table mat products, with high temperature resistance, anti-aging, durable, can be reused, innovative shape, soft texture, style changes, easy to release, easy to clean and so on. Through the FDALFGB quality testing, to ensure that the majority of users can rest assured that the use of. The utility model is designed into concave convex, hollow and other shapes, and can be used to separate the high-temperature kitchen utensils from scalding the table top.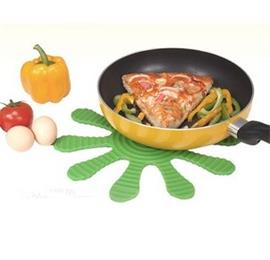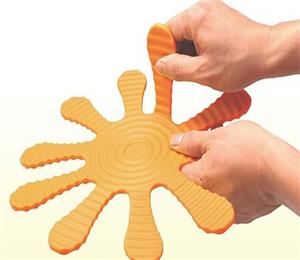 This USSE silicone table mat actually develop and design at the end of 2012. It is the biggest characteristic of this paper is mat silicone material containing iron, consisting of 10 leaves, the leaves can be folded into different shapes. When unfolded, it can be used as silica gel insulation pad, silica gel pan pad, folding up can be loaded eggs and other fruits, folding free, different shapes, easy cleaning, and many uses, very suitable for Hotel Familia use.
It is not only in the United States, WAL-MART began to enter the market has been selling explosive money, but also in Shenzhen, WAL-MART supermarket is also hot selling products. WAL-MART orders for the first time 60 thousand pieces, basically quarterly replenishment once, order quantity basically 50 thousand pieces. This kind of silicone table mat has been exported to Europe, America and Japan and more than 100 countries.
For more information, why not contact Hanchuan online service:
please login in: http://www.hcsilicone.cn/articles/info.html
Skype: caiyuan991