Company News
Canadian importers order USSE silicone insulated pad, requiring blister packaging
Publish Date: 2017-05-16 Click: 566
Canadian importers visited Hanchuan industrial Nanshan headquarters for a visit during the Shanghai life fair in April, with the Hanchuan company. Guests came to the destination Hanchuan company, detailed understanding of the silicone insulated pad and silical mats related products. The Canadian importer in previous years is mainly ceramic commodity procurement, wood products and so on, but from the beginning of 2012 to buy Silicone supplies, mainly to the silicone insulation pad, silicone ice ball in Canada, mainly wholesale stores, supermarkets, hotels and bars etc..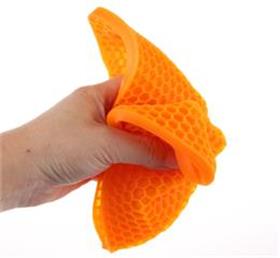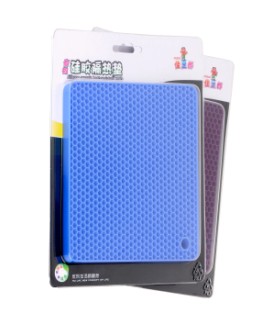 This time, the Canadian importers find Hanchuan company, order silicone insulated pad products, especially the honeycomb shape silicone insulation pad, it feels more distinctive, the texture is very good, very suitable for the use of Hotel Familia. Our salesman also deliberately leave with the guests to Shenzhen several rainbow super, see the silicone insulated pad sales, product sales experience.
Some customers buy it and use it for some time and find it quite good and then come back to buy it. I buy several at a time, mostly housewives. Packaging is blister and color card packaging, more grades. Canadian customers look at our existing packaging, think it is not enough atmosphere, and hope to use plastic wrap packaging, but the cost difference will not be too much, and asked us to arrange proofing immediately. As soon as the sample is confirmed, they will place an order immediately. For the first time, we plan to order 50 thousand of these silicone insulated pads. The delivery time will be urgent. Of these, 20 thousand will be sent to Canada by air.
For more information, why not contact Hanchuan online service:
please login in: http://www.hcsilicone.cn/articles/info.html
Skype: caiyuan991