Company News
USSE silicone cup mat custom, Customers generally focus on these three elements?
Publish Date: 2017-04-26 Click: 600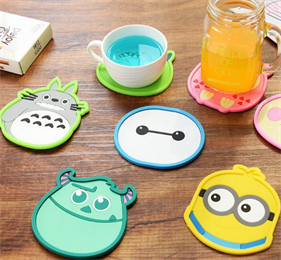 Canadian coffee shop has several batch stores in Canada, the main customers are all young. The coffee shop decoration is very excellent, distinctive. In September 2016, the Canadian coffee shop purchaser througn Google, found hanchuan silicone cup mat website, and carried on the communication with online customer service Charmy. The guest would like to place an order for a more fashionable silicone cup mat, hoping us to offer several styles for them to choose as soon as possible.
Silicone cup mats mostly are used in hotels and coffee shops. So why silica gel cup mat was so popular among merchants!
Hanchuan silica gel has 15 years of experience in silica gel cup mat customization, here to explain the custom silicone cup mat, three elements care for?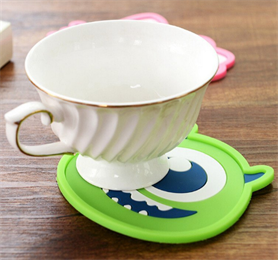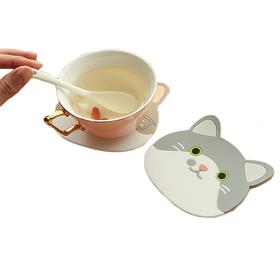 Environmental protection, durable and fashion, silicone cup mat environmentally harmless to the human body. Relative to the metal is easy to rust, wooden perishable, cotton qualitative easy breeding ground for bacteria, silica gel cup mat is almost perfect. Silica gel can pass the environmental testing, stable chemical properties, does not react with any liquid. Product can pass the environmental testing, such as the EU, the FDA and the AS environmental detection.
The silicone cup mat has many characteristics, such as insulation, wear-resisting, prevent slippery, waterproof. Hanchuan silicone factory USSE imported silicone cup mat raw material to produce. It can be used for more than 10 years, and still not fading, cracking and other adverse conditions. We all know that merchants custom cup mat is nothing but two purposes, for active exhibition gifts or used for promotional gifts, so long and durable silicone cup mat naturally become the suit to choose. Silicone cup mat can make all kinds of shapes, as well as a variety of colors, style vogue is visible.
For more information, why not contact Hanchuan online service:
please login in: http://www.hcsilicone.cn/articles/info.html
Skype: caiyuan991