Company News
French importer ordering fashionable silicone placemats, with excellent logo printing.
Publish Date: 2017-04-18 Click: 667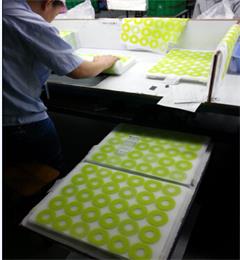 A French hotel supplies importer, mainly for domestic five-star hotels supply. This is a high profile hotel, the main customers are high-end crowd, the entire hotel decoration is very luxurious, distinctive. In April 2017, the hotel through the Google search fashion silicone placemats to hanchuan foreign trade website, to our company website online customer service Charmy after communication, they tell Charmy, want to design a fashion silicone eat mat, hope we provide several solutions for their choice as soon as possible.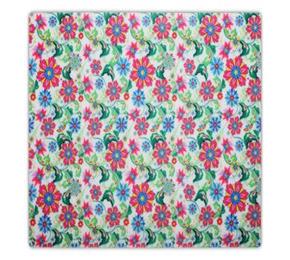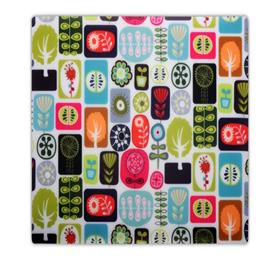 In order to better cooperate with customer design silicone placemats, Charmy detailly knew about the customer's ideas and expectations, comprehensive design experience of our company. After chopped silicone designer has carried on the detailed communication with us, chopped immediately on the design idea, in the fifth day, chopped offers three solutions to the design department and sales department to discuss, finally chose this kind of design and color is very special and simple fashion cloth silicone placemats. Send this package to customer reference, to see remarks immediately after very satisfied, especially for the pattern design very sure we design level, immediately arrange open mold proofing, sample is only required to do the FDA tests.
Received hotel guests fashion cloth of silicone placemats, we immediately arrange hanchuan silicone factory open mould. Mould as a whole is not a particularly complex, 7 days began to pull, the fashion silicone placemat is very distinctive, screen printing requirement is higher, the color is bright beautiful, design is like the flowers of a bud, very bright and attractive. Customer received the sample immediately after the FDA testing, test results qualified, a week after the customer order is 20000 pieces for the first time.
For more information, why not contact Hanchuan online service:
please login in: http://www.hcsilicone.cn/articles/info.html
Skype: caiyuan991