Company News
Dutch importers prefer silicone fiberglass mat, will USSE provide free samples?
Publish Date: 2017-04-14 Click: 652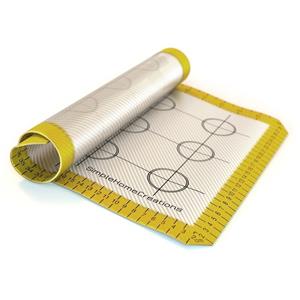 In March 2017, a five-star chained hotel from the Netherlands visits hanchuan industrial silicone placemats website (www.hcsilicone.cn), to see our new silicone fiberglass mat. They browse for about five minutes, seeing our product pictures and factory information, and found that we hanchuan professional. The Dutch customer tell hanchuan sales that they prefer a silicone fiberglass mat, which can be used for the hotel. With unknown about products, our salesman was asked to give a few samples that can directly supply as reference.
Guests ask if the sample fee free. In fact, generally we will collect the sample charge. If subsequent start formal cooperation, we will sample fee deducted from official bulk order payment. Understanding to the guest's demand, we hanchuan business personnel from existing mold after careful selection, provide three silicone fiberglass mat samples for reference to the Dutch customers, then the Dutch customers directly choose the website which has been in the eyes of the silicone fiberglass mat.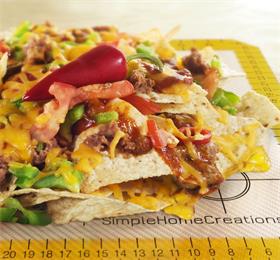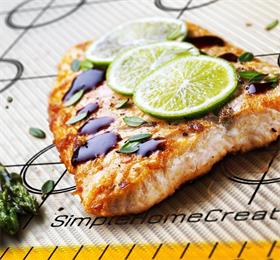 Dutch hotel chain silicone fiberglass mat, is actually a glass fiber enhanced make silicone pad high temperature resistant and stable dimension. Silica gel characteristics of non-stick, cushion is also very suitable for western food, improve the grade, easy to clean desktop, mass customized various colours/sizes/scale labeled with mark (LOGO)/printing/design can be completed. Clean environmental protection products, silicone fiberglass mat surface without brush oil, simple and easy to use, the dough, powdered sugar, cream such as viscous food residues can also be easy to clean; Non-stick surface properties of the save more time and energy, is a household necessities of baked goods.
Because this is the first time for Dutch customer to cooperate with hanchuan silica gel factory. Some information about hanchuan they knew are from the official site, so entrust a third party to visit factory. After the factory visiting and passing, the guest ask us to send the samples to the specified address. Hanchuan industrial development and design of silicone fiberglass mat with a lot of functions, which can be used in five-star hotels and bars. It is very high-end and environmental protection, various colors and sizes can be customized, which leading fashion design.
For more information, why not contact Hanchuan online service:
please login in: http://www.hcsilicone.cn/articles/info.html
Skype: caiyuan991