Company News
[ Silicone insulated pad ] awesome environmental protection tableware, to enjoy healthy lifestyle!
Publish Date: 2017-04-12 Click: 728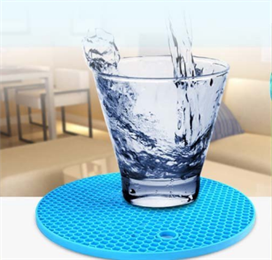 I believe that everyone is not unfamiliar to silicone insulated pad, however history traces for insulated pad is impossible. We can't find the source. Probably from people began to dine at the dinner table, they found that overheating dishes soup basin can scald desktop, people just preparing to do the work of heat insulation. Now, the consumers increasingly pay attention to the daily maintenance of the table, but often ignore the details on their daily life. Many consumers will have such doubt: the use of silicone insulated pad and to maintain a relationship with table?
In fact, the principle of the silicone insulated pad is very simple. Just seperate the table from the heat source (hot soup, hot drinks, hot food), to protect the beauty on the surface of the table. Before, people mainly used wooden and bamboo qualitative insulating pad. But now, with modern advanced chemical technology, a lot of chemical materials be used in the life, like the stainless steel, silicon , PP material insulation pad.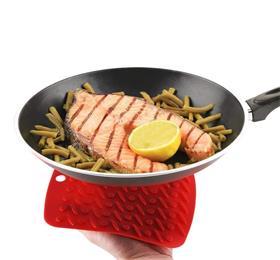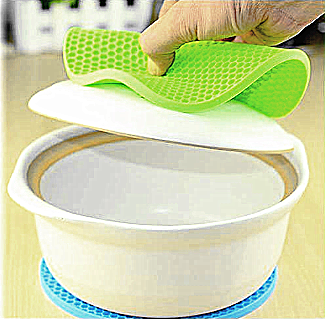 As we all know, almost all of the tables are all afraid of heat. So when the table exothermic, USSE silicone insulated pad manufacturer recommends using environmental protection material silicone heat insulation pads. Otherwise, while you finish a meal, the table will only leave a circle of white scale, you will be in a worse mood. Take out high temperature food from the kitchen, directly put on the surface of the table will bring damage to your table even hot deformation. In order to avoid this circumstance, we use silicone insulated pad on the table.
Silicone insulated pad with good insulation, easy to scrub, style, don't rub off. Environmental health, good heat insulation, easy to clean, easy to use. USSE silicone insulated pad specification to determine, according to the customer's request to be made into different sizes, colors. Silicone insulated pad high temperature, acid and alkali resistance, abrasion resistance, resistant to compression deformation, long service life. Can be used in oven, refrigerator, microwave oven, disinfection cabinet, dishwashers, washing machines, restaurants, hotels, coffee shops and other places for entertainment and leisure.
For more information, why not contact Hanchuan online service:
please login in: http://www.hcsilicone.cn/articles/info.html
Skype:caiyuan991