Company News
[ Silicone baking mat ] brings with unusual baking experience!
Publish Date: 2017-04-10 Click: 485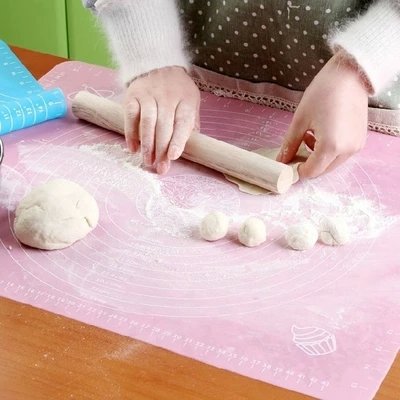 In recent years, not only the European and American countries, more and more our Chinese people around me like baking.
Privately, some friends told me that he was bored, and would like to do something like baking. Someone else also not familiar to me, they want to know what tools they need? How about USSE brand silicone baking mat? They want to make dessert to please their girlfriends.
Concerning baking tools, the first in our mind is of course USSE brand silicone baking mat, as for scraper, brushes, mixer, of course, are also essential. The silicone baking mat can be used as work station of cookies, such as pizza, bread dough. Traditional wooden board is easy to breed bacteria, comparatively silicone baking mat material is not only good for cleaning, and anti-sticking effect is very good, surrounded by a calibration scale. The size of the central is a pizza pie, as the operation of the baking board, is tailored, it is worth mentioning the silicone pad also can bear the high temperature of 230 ℃.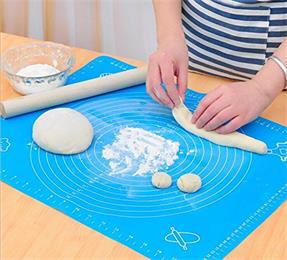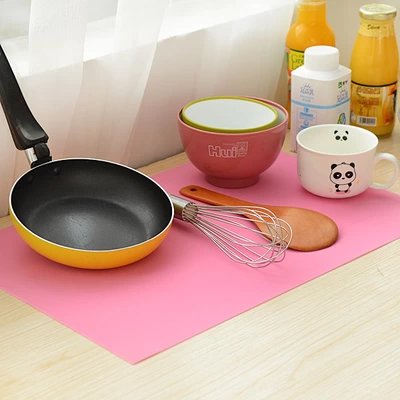 This advanced silicone baking mat is essential for macaron, pad under the baking tray can let marca heated evenly at the bottom, a perfect skirt, if you don't, of course, it is not necessary for macarons. Silicone baking mats are generally made of food grade silica gel, there are a variety of colors and shapes and patterns. Some silica gel pads have scale and size, which are used to aid in the roasting process may encounter.
Main purposes of USSE brand silicone baking mats, Prevent slippery adhesion.When rolling or knead the dough, the use of silicone baking mat can be physically prevent slippery and anti-sticking. Using less as far as possible dry powder, which can keep the dough more moisture. As calibration gauge. A lot of silicone baking mats have scale and size, which can be operated on the silica gel pads, convenient to roll out as much as possible you need the size and size of the face, especially the pizza.
For more information, why not contact Hanchuan online service:
please login in: http://www.hcsilicone.cn/articles/info.html
Skype:caiyuan991