Company News
Will silicone pad be harmful to human body? How to use kitchen baking silicone pad?
Publish Date: 2017-03-29 Click: 605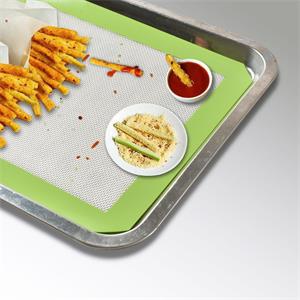 Hanchuan USSE brand silicone pad is very practical and durable among the baking tools. Kitchen baking silicone pad is mainly antiskid and anti-sticking, which can be used in the oven. When rolling or knead the dough, using silicone pad can be physically preventing slippery and anti-sticking. To use less powder as far as possible, which can keep the dough more moisture.
A lot of baking silicone pads have scale and size, which can be operated in the silica gel mat. It is convenient to roll out as much size as possible you need, especially the pizza. Using the size circle has very good effect; When making macaron, silica gel pad can dry macaron. And together be put into the oven, not only convenient, also can use repeatedly and save resources.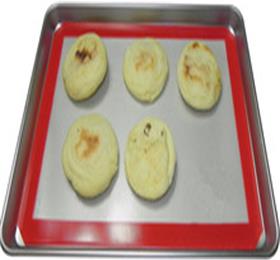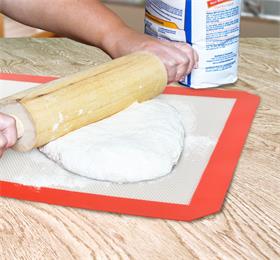 Silicone pad environmental non-toxic, using the food grade silicone, and easy to clean. In comparison, the other material pads problems may occur: Straw mats for long-term use, owing to hand-woven supply, it is not stable, easy to breed bacteria; Cloth mats use for a long time, short life long-term use easy bacteria breeding; PP non-woven cannot satisfy, one-time use, under the high temperature cooking, internal toxic molecules precipitation; Plastic steamer mat high-temperature cooking, internal toxic small molecule precipitation.
Baking silicone pad high temperature of 230 °, non-toxic tasteless, has the certification testing. In the case of not using, to save for a long time, please clean the silicone pad and dry. It is stored in a cool, well-ventilated place. Baking is commonly made of food grade silica gel, silicone pad in a variety of colors and shapes and patterns. Some silica gel pads have scales and sizes, which is used to aid in the roasting process may encounter.
For more information, why not contact Hanchuan online service:
please login in: http://www.hcsilicone.cn/articles/info.html
Skype:caiyuan991