Company News
Hanchuan design silicone table mat, 5 color printing, 100% of the FDA standard!
Publish Date: 2017-03-24 Click: 632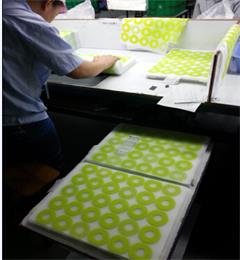 In March 2017, an U.S. importer found hanchuan industrial, cooperation on silicone table mat product customization. The customer request 5 colors printing, silicone material must be 100% conforms to the United States food grade quality inspection standards. The silicone placemats printing design requirement is very fine, which can't have any error, otherwise found unqualified.
Someone will have such doubt, silicone placemats really can print so many colors? Fuzzy rub off these will happen? That hanchuan silica gel can tell you, the traditional process may appear such circumstance, but hanchuan USSE multicolor brand manufacturer use 100% of the new technology of integrated environmental protection silicone material, on the number of color without any limitation, and achieve the surface gradual color, can be all kinds of doll pictures or complex product LOGO in the eat mat surface of perfection.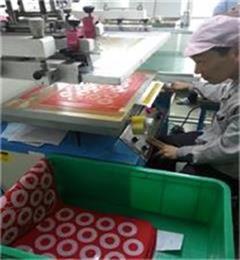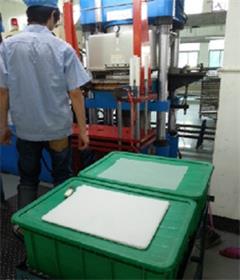 The U.S. importer is their own design the pattern in silicone table mat, request us to open mould according to the drawing. From the point of this design process requirement is very high, if not careful it is easy to cause bad product, and this kind of silicone table mat thickness is very thin, the thickness of only 1.0 mm, hydraulic molding if not quantity operators operating, can cause a lot of bad product, such costs are difficult to control, it is easy to lose money.
For this case, we held a design department, quality department, production department three department meetings, to discuss the process of how to deal with this kind of silicone eat mat, to ensure that production is smooth. Quality department to increase the sampling frequency, timely processing if it is abnormal. Through internal part to cooperate and strict management, finally this silicone placemats custom overall relatively smooth, basic meet our expectations, the customer arrange the inspection.
Silicone table mat material due to the low carbon environmental protection, prevent slippery shock, heat insulation, wear-resisting performance is superior, more and more European and American five-star hotels for silicone eat mat is very popular!
Especially high-end hotel attaches great importance to environmental protection, evaluation of five-star hotel standards is to see whether the environmental protection index of the hotel, not just decorate class measure of environmental protection.
For more information, why not contact Hanchuan online service:
please login in: http://www.hcsilicone.cn/articles/info.html
Skype:caiyuan991