Company News
What are the silicone heat insulating mat production process? Quality control process?
Publish Date: 2017-03-22 Click: 839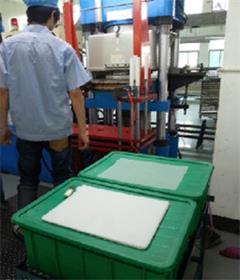 As everybody knows that USSE brand silicone heat insulating mat using 100% silicon raw material. With good heat insulation, it won't fade after using. Environmental health and safety, it is easy to clean and resistance to high temperature is 230 degrees. Can be well fixed objects, and effectively prevent objects move down. Insulation mat soft silicone material, any distorted tensile deformation, any size according to customer requirements.
Silicone heat insulating mat general production process for the mould - mixing - rubber cutting - hydraulic molding - remove burrs - secondary sulfide - packaging - shipments. Of course, different silica gel products required to produce the mould generally are not the same, the larger the silicone products, production processes, the more so need to do more well in many details. Small size of silica gel manufacturer general process is refined gum rubber cutting - hydraulic molding - remove burrs - packaging - shipment.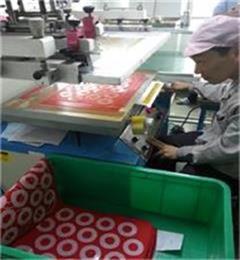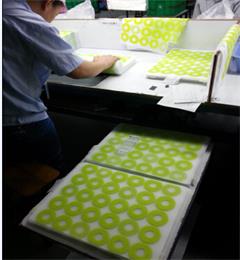 Hanchuan industrial was founded in 2002, three years later, in 2005 invested in silica gel factory in shenzhen. Because of cost in shenzhen is higher and higher, in order to reduce costs and expand capacity, we hanchuan shareholders in 2010 joint venture with friends bought source silicone factory, dongguan factory building area of 6000 square meters. Has a professional production and testing equipment more than 200 sets, is made up of mixing and spraying workshop dust-free operation.
Hanchuan silicone factory to provide product development, open mold, the improvement of the product manufacturing and high quality service, can fully meet the needs of industry clients. Factory has a professional quality control program, from raw material import shipment to have the corresponding quality control, namely the IQC, IPQC, QC - FQC - QA - OQC. In addition, the silicone heat insulating mat production in the oil pressure molding process is critical, time, temperature, pressure is the most core three elements. Different products have different requirements in these three aspects, it depends on the operator's experience and attentive.
For more information, why not contact Hanchuan online service:
please login in: http://www.hcsilicone.cn/articles/info.html
Skype:caiyuan991