Company News
What's the difference between USSE silicone insulation pad and the ordinary insulating pad?
Publish Date: 2017-03-20 Click: 647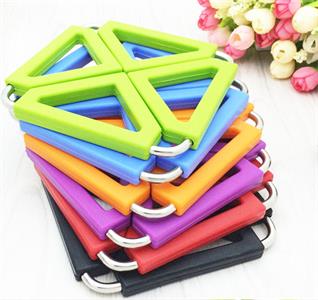 At present, in many European and American countries chained hotels, they all have all kinds of insulation table pads. Although these insulating pad material is qualitative different, some are cloth art, some are PVC, some of them are made of bamboo, etc., and the silicone insulation pad is very popular in recent years. Hotels, chain coffee shops now especially five-star, why they are increasingly popular to use silicone insulation pad? Mostly because of 100% food grade silicone material, low carbon environmental protection, thermal insulation anti-skid. For these factors, they are exactly according with high-end hotel management concept of green environmental protection.
We know that common insulating pad can be used for heat resistant, but apparently they have different heat insulation effect. Cotton insulation pad has a strong water imbibition, much softer. Bamboo insulation pad is pretty good in all kinds of heat insulating pads, which can effectively prevent damage of hot items on the table. Better insulating paper insulation pad, and qualitative light, environmental protection design is changing, but there is no water to wash, and other materials of heat insulation pads and durable.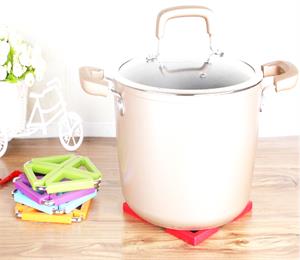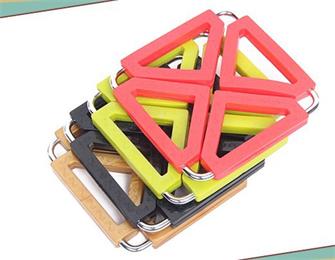 And here we focus on the silicone insulation pad, what I want to say is its main use is in our table. Silicone insulation pad with good texture, good insulating, and can be repeated using. Don't worry, it will not rub off, as modern processing modified silicone insulated pad be more environmentally friendly. Now, the table is generally not solid wood, mostly glass or marble, so is the need to protect. Silicone insulation pad makes us feel free to serve hot food or boiled water, with silicone insulated pad, we won't have to worry about the table by the excessive heat up scamper to crack.
Hanchuan silicone insulation pad distinctive modelling and style diversity. This year, hanchuan design this 6th changeable style of silicone insulation pad for the Hilton Hotel. The silicone insulating pad is made up of four parts, each part is an independent individual, which can free rotation. Among the four parts by square stainless steel together, form an integral part of the silicone insulation pads, inward can use smaller size as silicone coaster or cup mat, extending outward can as silica insulation pad, a very unique design.
For more information, why not contact Hanchuan online service:
please login in: http://www.hcsilicone.cn/articles/info.html
Skype:caiyuan991