Company News
French gift wholesale company ordering a silicone placemat designed from Hanchuan.
Publish Date: 2017-03-10 Click: 632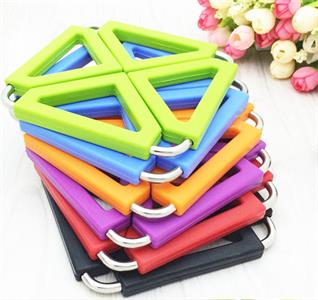 French fashion gift wholesale company in March 8, 2017, through the Baidu website, they search silicone placemat and find Hanchuan Industrial. They would like to custom a hotel used silicone pad, hoping that the product creative.
We Hanchuan Miss Wang communicate in detail with the customer, and understand the customer order silicone placemat mainly for the table. so recommend to customers a Variety of silicone placemat, and later customers told Wang, this Variety of silicone meal. The mat is exported to a French five-star hotel dining table mat, requiring 100% pass LFGB quality testing.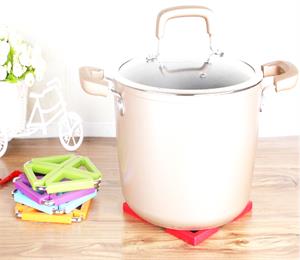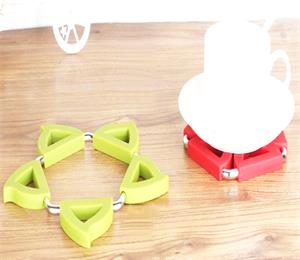 According to the information French gift wholesale company provided, Miss Wang recommended to customers this silicone placemat. This silicone pad is Hanchuan designed in 2012, which has been exported to Europe and the United States and Japan, more than 100 countries, the market response is very good. This variable silicone pad is made of silicone with stainless steel, can be bent without bending deformation, the insulation effect is particularly good.
Of course, Variety of silicone placemat shapes can be changed according to consumers' needs, silicone factory can also custom according to their requirements for variety of silicone placemat. It is very creative, both when the mats used, there can be DIY development of children's intelligence, but also can act as decorations.
For more information, why not contact Hanchuan online service:
please login in: http://www.hcsilicone.cn/articles/info.html
Skype:caiyuan991