Company News
Canada shopping mall and supermarket ordering Hanchuan gold pattern silicone placemat.
Publish Date: 2017-03-08 Click: 793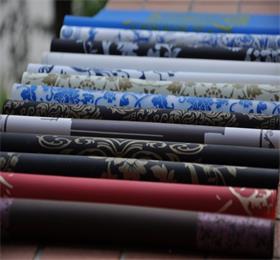 Canadian chained supermarket importers through Google search silicone placemat to find Hanchuan silicone website in January 2017. And Hanchuan silicone foreign trade business Charmy get in touch, guests want to order a number of silicone placemat, do not open a new mold. There is a requirement that the product surface pattern according to customer requirements silk screen.
People at home, found that dishes or soup is very hot, this time you need to use placemat to protect the table, so as not to damage the table or hand was burned. Silicone placemat good texture, you can try again and again, bright colors, the surface can produce a variety of patterns, do not fade. In addition, you can also do the customer's own logo. Because of the environmental protection of silicone materials, so USSE brand silicone pad manufacturers suggest that you use more silicone placemat.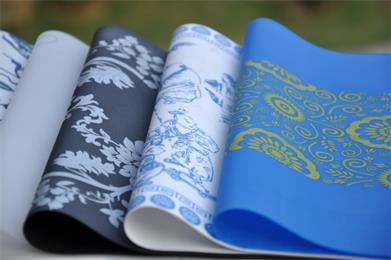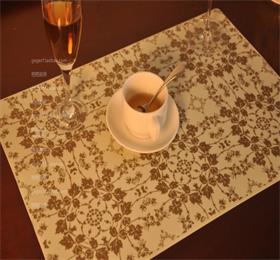 Hanchuan Industrial 15 years of professional design and manufacture of silicone placemat experience, which has been exported to Europe and the United States and Japan, more than 100 countries. In particular, silicone placemats silk screen technology, Hanchuan has been the industry leader. Many customers had done in Zhejiang over there, and later in Shenzhen to find Hanchuan, because Jiangsu and Zhejiang side of the silk screen technology to meet the requirements of European and American customers.
Then the customer also deliberately sent staff to Shenzhen Hanchuan silicone products factory to see the factory, there are a lot of silicone products after the order, so specifically to the Canadian chain supermarket customer discount. Silicone placemats more than 20,000 orders to send customers a set of mold, the customer agreed on the spot, through the site inspection, the customer was given us a formal proof and signed a contract. The customer asked us to follow the silicone placemat code they provide proofing, these patterns in Canada have applied for a patent, silk screen are gold, very beautiful, is expected to be listed in the local supermarket chain sale.
For more information, why not contact Hanchuan online service:
please login in: http://www.hcsilicone.cn/articles/info.html
Skype:caiyuan991