Company News
US importers ordering a silicone insulation pad for the electrical appliances brand.
Publish Date: 2017-03-02 Click: 705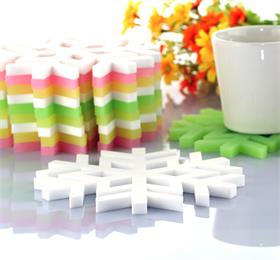 An importer from New York, finds the USSE brand silicone insulation pad in November 2016 in Alibaba International Station, in fact, which is also known as the silicone insulation table mats. But some customers do not call it the same, this silicone insulation pad is the United States of America New York importers to supply for a household appliances brand as promotional items, so the price is not too expensive.
Silicone insulation pads made of 100% environmentally friendly silicone material. In fact, its main function is to use for insulation, the main using place is on our table. Silicone insulation pad so that we can rest assured that the hot meals or tea side of the table. With it, there is no need to worry about the table burst.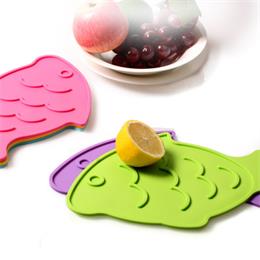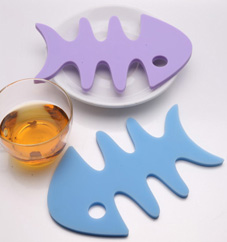 This time, home appliance brand from New York the United States, is a very well-known brand in America, mainly to work on home appliances selling. This order of silicone insulation pad is the main purpose of selling microwave ovens as a promotional items, US importers found a lot of silicone factory in Guangdong, and would like to know more about product information, but they has not found a suitable environmentally friendly silicone product. Then, through a friend's introduction, they found our Hanchuan USSE brand this silicone insulation pad at Alibaba International Station. And then an e-mail sent to ask for quoting and explaining the delivery, etc.,
The New York US importer asked the silicone insulation pad for three colors, delivery 30 days, of which 10,000 take the air to the United States, the other take the sea. Silicone insulation pad performance is the concern of the vast number of consumers, environmental non-toxic, odorless, high temperature, wear, compression is not deformed, good insulation effect, aging resistance long life. It is also widely used, which can be used for oven, refrigerator, microwave oven, disinfection cabinet, dishwasher, washing machine, restaurants, hotels, cafes and other entertainment venues, can also be used for home furnishings.
For more information, why not contact Hanchuan online service:
please login in: http://www.hcsilicone.cn/articles/info.html
Skype:caiyuan991