Company News
Morning call takeaway and be violated, for safety, the girl put on underwear with silicone pad.
Publish Date: 2017-03-01 Click: 851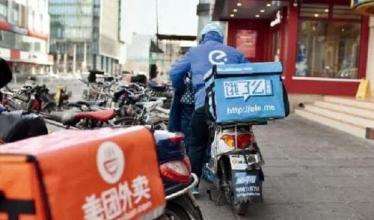 Quanzhou a beautiful girl that morning called takeaway but was violated. The takeaway brother under the guise of the bathroom to throw a single woman, said the moment did not hold back to be administrative detention for 7 days. For safety, beautiful girl should put on underwear with silicone pad. Silicone pad or silicone bra pad, also known as silicone anti-skid pad, more suitable for wearing a dress, or dance clothing when wearing, you can make clothing look more beautiful and decent, but it is recommended not to wear long time, because these products are not suitable for skin sensitive people, Some will be allergic, so be sure to choose brand silicone pad, quality guaranteed!
According to the East China Sea police station, the victim Xiao Wu, 22 years old. Takeaway staff surnamed Zhou, 22 years old, from Sichuan. At present, Zhou has been administrative detention, because the room indecent single girl, will face 7 days of administrative detention. February 22 at 4:57, in Quanzhou Yun Valley community building, 22-year-old single girl Xiao Wu with a mobile phone point of the Meituan group takeaway. Less than 5:30, takeaway the little brother knocked her home door. As usual, Xiao Wu did not think too much, wearing pajamas, took the takeaway, did not think the little brother said to her, "Can I use your home toilet, urgently ". Did not wait for Xiao Wu agreed, the little brother broke into the door, asked the bathroom position, went straight into it.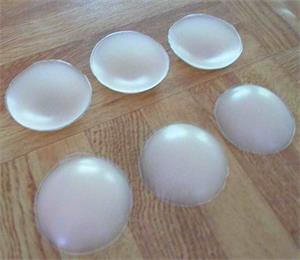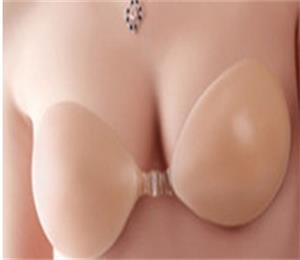 Wearing a pajamas Xiao Wu, stunned in the door stood, the door open. Little brother did not finish the toilet out for a while, hesitated a bit, but did not go out, but reach out and shut the door, began to Xiao Wu hands and feet, touch Xiao Wu's face directly pro. Xiao Wu surprised, too late to avoid, shouting "help". And take away the little brother immediately hand over Xiao Wu's mouth, motioned her not to shout, and tried to hand toward Xiao Wu's pajamas deep. Xiao Wu hurriedly block, loudly said: "My boyfriend on the fast up, has been in the elevator." Takeaway little brother one, hesitated for two seconds, opened the door, flash people.
Silicone bra pad material is in line with the US FDA food-grade safety certification of imported Dow Corning silicone material, same with the baby's nipple silicone material, 100% food grade. Especially hot summer, like the exposed ladies best underwear with silicone pad, so even if there are salty handy indecent, it will not cause direct damage to beauty, can prevent direct contact with sensitive parts of the salted pig, give yourself a more sense of security, So the silicone pad as a woman self-defense of the effective health products.
For more information, why not contact Hanchuan online service:
please login in: http://www.hcsilicone.cn/articles/info.html
Skype:caiyuan991