Company News
Japanese trading company requires USSE brand to develop silicone insulation pad
Publish Date: 2017-02-23 Click: 753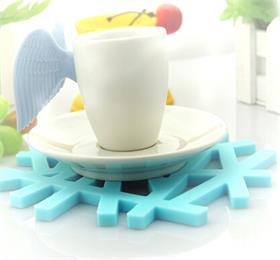 A Japanese trading company that wholesale kitchen daily articles. Each year, they required Hanchuan silicone USSE brand product development department to develop 5-10 kinds of silicone products, specially silicone insulation pad products are mostly. Basically every year at least three silicone insulation pad products developed through the Hanchuan market, followed by continuous innovation in the process, with different materials combined with environmentally friendly silicone, different processes get different results.
What is the use of silicone insulation pad? The main function is to use for insulation, the main use is on our table. Silicone insulation pad made we assured that the hot meals or tea side of the table, with silicone insulation pad do not have to worry about the table burst. Our own home bowl, the disk is the size of the points, so the size of the silicone insulation pad requirements are not the same. The silicone insulation pad into a whole piece, each color is not the same, and then according to the requirements of customers made it into a variety of sizes.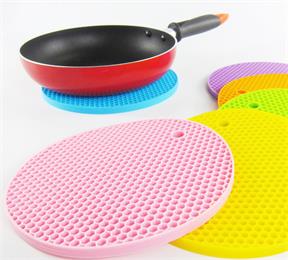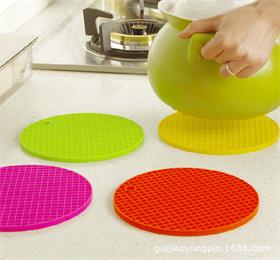 The Japanese trading company has hundreds of supermarkets and convenience stores in Japan to provide daily articles. Product variety, from design to a variety of materials. From the beginning of 2009, it has been working with the development of silicone kitchen kitchen supplies, especially in recent years, the development of silicone insulation pad products and silicone ice tray products are more. USSE brand silicone insulation pads at least three times a year to launch the market, from simple pure silica gel to the development of silicone and plastic, silicone and wood products, silicone and bamboo products, silicone and metal materials combined with environmentally friendly products in the Japanese market.
Silicone insulation pad non-toxic, odorless, high temperature, wear resistance, compression is not deformed, good insulation effect, anti-aging long life; silicone insulation pad is widely used, which can be used for oven, refrigerator, microwave oven, disinfection cabinet, dishwasher, washing machine, restaurants, hotels, cafes and other entertainment venues, can also be used for home furnishings.
For more information, why not contact Hanchuan online service:
please login in: http://www.hcsilicone.cn/articles/info.html
Skype:caiyuan991