Company News
Belgian wholesalers custom silicone placemat, printed with Belgium features pattern.
Publish Date: 2017-02-22 Click: 784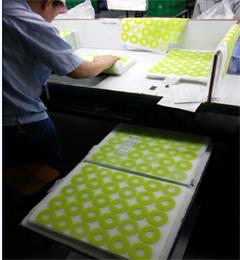 Belgian kitchen daily articles wholesalers learned about some information on Hanchuan silicone factory through a friend from China. They directly make a phone call with our foreign trade business manager Linda. Belgian wholesalers intend to custom silicone placemat, and ask us to send a few molds for seeing the effect of Hanchuan. Linda firstly asked the customer to visit our website to see what will they be fond of. Then the customer looked after picking two models. These two silicone placemat are our Hanchuan independent development and design.
Silicone placemat environmentally friendly non-toxic, the production process does not produce any toxic and hazardous substances. It can be assured that use. Color rich life long, easy to clean, do not fade. General use in the home life, heat insulation, non-slip, creative decoration; Can effectively protect the desktop from burned, exquisite appearance can not only embellishment colorful life, also has insulation effect; Placemat fashion generous, free to change the different shapes, the scope of applicable to a variety of cup diameter, enjoy the hot drink can be placed on the table, while it do not hurt the desktop!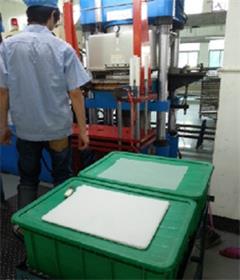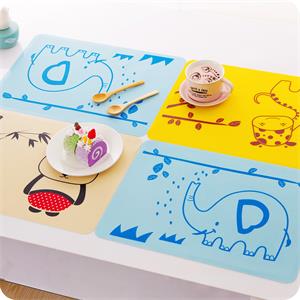 The Belgian wholesalers selected two of our design silicone placemats, seeing the model we sent, they feel very satisfied. Mainly our silicone factory silk screen technology is excellent, the effect is very beautiful, but this is not enough. Customers asked us to design a Belgian-style silicone placemat, we invited customers to look at the factory, the way face to face for a detailed exchange of customer ideas and the Belgian national cultural characteristics.
Our designer Mr Liu thinks over an idea of two silicone placemat design and give the customer reference in a week. The customer finally fancy one of the programs, and made a minor adjustment. Not long after, they immediately asked us to open the mold proofing, mold less than 10 days, but silk screen effect is not very good. We Hanchuan silicone factory repeatedly re-deployment of the ink, after four silk screen adjustment, silk screen out of the pattern to meet customer requirements. Customers find the model very satisfied, the first order quantity is 15,000 pieces, while the design package proofing.
For more information, why not contact Hanchuan online service:
please login in: http://www.hcsilicone.cn/articles/info.html
Skype:caiyuan991