Company News
German importers custom silicone mats, printing three colors, in line with LFGB standard!
Publish Date: 2017-02-17 Click: 787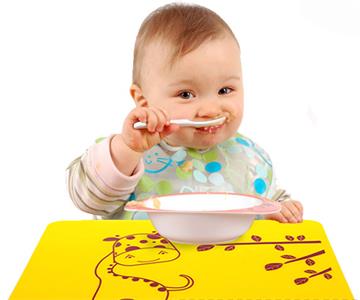 In January 2017, a German kitchenware importer found Hanchuan Industrial and told them to custom silicone mats. This mat requires printing of three colors, silicone raw materials must be 100% in line with EU food grade LFGB testing standards. This silicone mat printing pattern requires very fine, which will not make any mistakes, or sentenced to failure.
USSE brand silicone mats environmentally friendly non-toxic, environmentally friendly silicone raw materials. The production process does not produce any toxic and hazardous substances can be assured use. Rich colors, long life use, easy to clean, do not fade. General used in the home life, the insulation anti-skid, creative decoration; super insulation function can effectively protect the desktop from burned, exquisite appearance can not only embellishment colorful life, but insulation effect.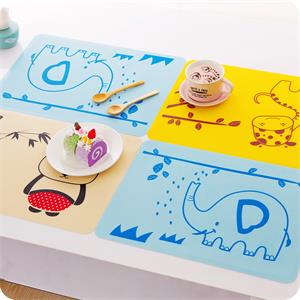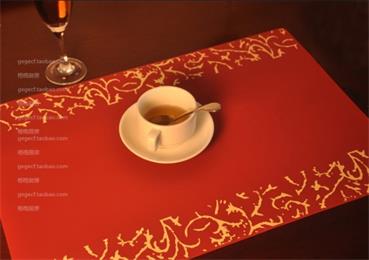 In fact, the German kitchen daily articles importer designed the placemat pattern all by themselves, and asked us to open the mold as shown in the drawings. From this pattern to see, the process requirements are very strict. If not careful, it is likely to cause poor product. And this silicone mat product thickness is relatively thin, only 1.0mm. Hydraulic molding if not skilled operation, it will cause a lot of bad products, So the cost is difficult to control, it is easy to lose money.
In response to this case, we Hanchuan company held the design department, quality department, production department of the three departments to discuss how to deal with this silicone mat production process to ensure that the production is relatively smooth. To ensure delivery time, but also from Hydraulic molding to silk screen operations must be arranged for more than 3 years of experienced old staff operation. Quality Department is responsible for increasing the sampling frequency to ensure timely detection of abnormal and timely processing. Hanchuan internal departments through the strong and strict management, and ultimately this silicone mat custom case was relatively smooth, basically to our expectations, customers arrange inspection once, in line with LFGB testing standards.
For more information, why not contact Hanchuan online service:
please login in: http://www.hcsilicone.cn/articles/info.html
Skype:caiyuan991