Company News
Hilton Hong Kong hotel ordering silicone insulation pad like snowflakes and leaves.
Publish Date: 2017-02-16 Click: 795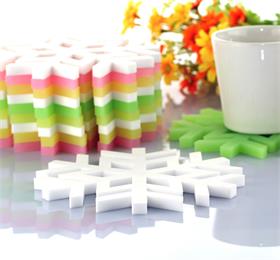 Not long ago, the Hilton Hotel in Hong Kong through the United States Hilton headquarters recommended to find Hanchuan Industrial, contact us Hanchuan silicone foreign trade clerk Wang. Hotel procurement contact Hanchuan clerk mainly want to order a silicone insulation pad, also can be used as decorations. This insulation pad requires the use of 100% food grade raw materials, to the US FDA food grade testing standards.
What is silicone insulation pad used for? USSE brand silicone insulation pad main function is used to heat insulation, the secondary function is to act as a decoration, less size can be used as a coaster, bowl pad use. The main use is our kitchen table. Now the table is generally not solid wood, mostly glass or marble, and therefore need to be well protected. Silicone insulation pad so that we can rest assured that the hot meals or tea side of the table, with silicone insulation pad do not have to worry about the table burst.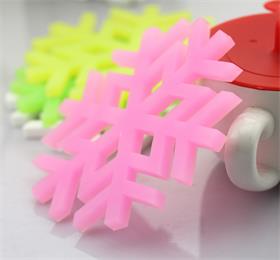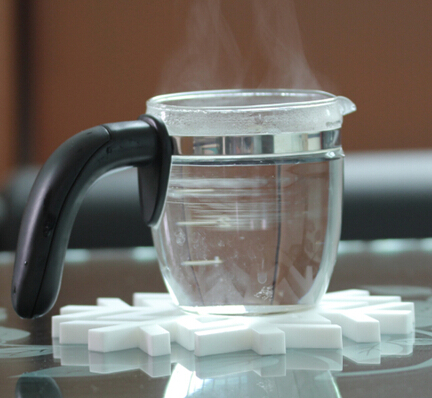 According to the requirements of the guests in Hong Kong, we have provided two silicone insulation pad design. The hotel procurement selection of this shape like snowflake shape silicone insulation pad, like leaves shape, embodies the concept of environmental protection and love nature, But also in line with the Hilton Hotel green business philosophy. This silicone insulation pad thickness is 5mm, simple and generous design, good insulation, anti-skid. But also can be used as decorations, very affordable, the first order is 15,000, a total of two colors using color box Packaging simple and simple, commissioned by a third party inspection commissioned, very smooth.
Silicone insulation pad non-toxic environmental protection, high temperature, compression is not deformed, good insulation effect, anti-aging long service life. Silicone insulation pad is widely used, can be used for oven, refrigerator, microwave oven, disinfection cabinet, dishwasher, washing machine, restaurants, hotels, cafes and other entertainment venues, can also be used for home furnishings.
For more information, why not contact Hanchuan online service:
please login in: http://www.hcsilicone.cn/articles/info.html
Skype:caiyuan991