Company News
Baking silicone fiber glass mat easy to use, repeated use is not deformed.
Publish Date: 2017-02-08 Click: 857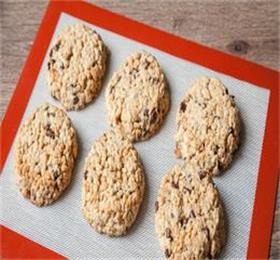 Is silicone fiber glass mat easy to use? Selection of imported glass fiber base, coated with imported food grade silicone. Mainly used for food pretreatment, such as heating pads, baking plate, microwave gaskets; with hot water or detergent that is easy to remove the surface of oil stains, stains, etc., and can be used repeatedly; soft, easy storage, Non-food with scraper, sharp metal and other non-touch silicone glass gasket.
Silicone fiber glass mat is made of non-toxic silicone, with enhanced glass fiber to make the silicone pad more resistant to high temperatures and dimensional stability. Good temperature resistance, the middle of the glass fiber layer helps to strengthen the tear resistance of silicone, non-stick, temperature characteristics make it better for food baking, and can be used as placemats, table mats, Hot pad, dough pad, etc., is an indispensable item in the kitchen, the surface can be printed on demand any pattern.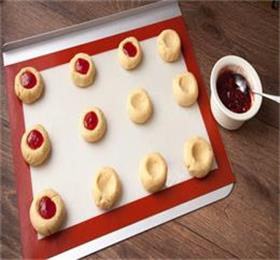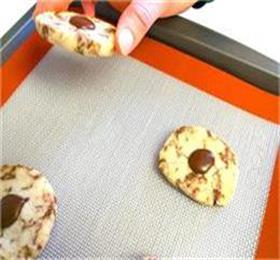 We can provide our customers with OEM production services. Size, shape, color can be customized according to customer requirements. Products with high temperature, anti-aging, durable, can be reused, modeling new, soft texture, style changeable, easy to clean and so on. Baking silica gel fiberglass pad with no need to use oil, direct pad on the pan when the pan pad to use, you can save the oil and aluminum foil paper. Suitable for baking ordinary biscuits, bread and other easy to stick a variety of snacks, the edge of the pad can be printed ruler and ring-shaped pattern, so that pizza, split cake very convenient. When not in use, clean up and roll up collection.
Food-grade silicone glass fiber mat in the middle of the mesh, the actual glass fiber reinforced silicone pad is more resistant to high temperature and dimensional stability, but in reality is unusually smooth. Silicone non-stick characteristics, the same is very suitable for Western mat, upgrade grades, easy to clean the desktop. Various colors / various sizes / logo (LOGO) / printing scale / pattern can be completed, the product clean and environmentally friendly, glass fiber reinforced silicone and ordinary products, durable performance is very different.
For more information, why not contact Hanchuan online service:
please login in: http://www.hcsilicone.cn/articles/info.html
Skype:caiyuan991