Company News
What is the use of silicone placemat? Where more popular?
Publish Date: 2017-02-07 Click: 744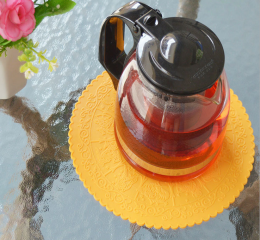 In recent years, the rapid development of silicone rubber technology, finished processing technology has gradually matured. There are some of the same advertising gifts, the use of silica gel to do even cheaper than PVC, and more environmentally friendly. Convenient operation, the quality is also very stable, greatly saving labor costs and lower supplies prices.
Silicone placemat is a silicone kitchenware gift category, mainly for the kitchen, of course, it can also be used for dining table. Its main purpose has 2 points: First, heat. Silicone placemat temperature range -40 ℃ - 240 ℃, you can just do dishes on the mat, to avoid unnecessary overheating the plate to bring trouble; second, non-slip. Silicone placemats are generally rugged, have a good anti-skid effect, but also can be used to unscrew the cap and so on. Silicone placemat because of its own characteristics by the majority of the people love, businesses are gradually from the custom PVC gift transferred to the silicone gifts.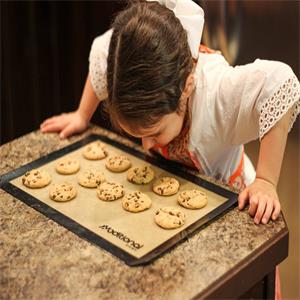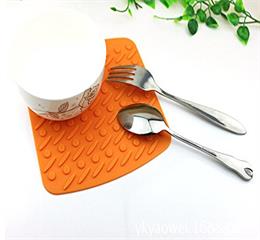 Silicone tableware is a class of silicone tableware, the use of silicone material grade food-grade silicone, silicone placemat safe and environmentally friendly non-toxic. The traditional variety of utensils, kitchen utensils, furniture and so on have increased many new varieties, silicone products is one of the new popular products. With the early variety of silicone products gradually increased, silica gel tableware, silicone kitchenware also began to appear. Early, a variety of silicone utensils, kitchen utensils popular in Europe and the United States, at present, these products are still one of silicone products exports.
Silicone placemat is a kind of silicone pad, along with a variety of silicone rubber pad. Silicone pads are extremely versatile and can be used as a placemat. There are silicone cups for the cup, for the insulation of the silicone coasters, silicone bottle sets, feel good; in addition to silicone pads, the main play a supporting role, such as silicone pads can be designed for different shapes, play Increased, massage effect, and if the silicone foot ring can add some elements, play to promote blood circulation and sleep, adjust the walking posture and so on.
For more information, why not contact Hanchuan online service:
please login in: http://www.hcsilicone.cn/articles/info.html
Skype:caiyuan991